By Jason Prickett on May 04, 2010 with Comments 0
---
And you want to add a personal touch on it. Do you want to install privacy fences around your home? Do you want to add a beautiful landscaping on your front lawn? Or do you want to change the look of your home? One way to do that is to add or change the colors of your walls. Adding color is like giving your home a facelift. To give you ideas about the different patterns or techniques you can do, here are some helpful tips.
Color. You want to know first what color you want to paint your walls. You could have a color scheme if you like. If you are not a pro in choosing or mixing colors, you can ask personnel where you buy the paint, as they usually have a list of colors that go well together. White matched with any color will make the color pop. You can try a neutral shade if you want a fresh and relaxing vibe in your home or a vibrant one if you're feeling very creative. This will all depend on the look you want to achieve.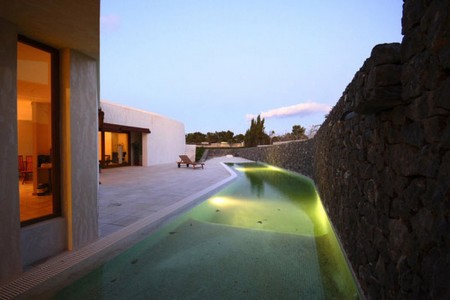 Techniques. There are different ways to paint your walls. You could stick to one shade or color if you like. But if you want to paint the walls with one color only, you should choose a shade that is light and if you need some help just hired a local Professional Painting to do this for you. Light shades will make a small room seem larger. It will also light up the room. If you have a small room, never paint it with a dark color, as this will only make the room appear smaller. Dark colors also suggest a feeling of gloom.
Flip Flop. This is a new technique that is very catchy to the eye. To employ this technique, paint a large portion of your walls a light shade and then paint a smaller wall a darker color. The room will feel very stylish, and the lighter shade will balance the dark shade.
Mix. With this technique you can paint three consecutive walls the same color and paint the fourth wall a darker shade of the color you used. This will bring dimension to the room.
Half. This one is also popular. You can paint the upper half of your walls with a color and the lower half with a different color. This will look particularly nice if you use white as the bottom color, as again it will make the other color pop.
Tips and Warning
Make sure there are no small children in the room while you are painting, as they could accidentally spill or mess with the paint.
Cover your furniture or move it away from the walls while painting the room.
Choose a paint that you can easily remove if you accidentally spill it on something. Ask the sales agent in the paint store to help you choose the right kind of paint.
Dress in work clothes. You might accidentally get paint on your clothes, so wear something that's okay to get stained.
Filed Under: Home & Maintenance
About the Author: Jason Prickett loves to write about home maintenance and stuff you can do yourself instead of hiring any professional. His step by step guides will assist you in completing your home maintenance tasks.
Comments (0)