By Justin Belden on Jun 11, 2010 with Comments 0
---
If u cannot able to open a file even after trying thousands of time, you must make sure that the file is corrupted or not. How the file gets corrupted? The file can become a corrupted one because of crashes in your computer or over voltages. The file also gets corrupted due to viruses present in your computer. Even the functional difficulties of your hard drive makes a good file a corrupted one. For most of the folks, they need their file to be saved for their valuable uses. Now let us have some steps to resolve your corrupted files which you haven't backed up
Step 1:
It is a default step. Most software which we use in our computer has a built in option to back up the corrupted file. Our personal work is just to restore it for the corrupted one. Consider the word processors, it normally saves the file in "doc" format. It also saves the same file with "wbk" format to recover the file from any corruption and this file also resides in the same location.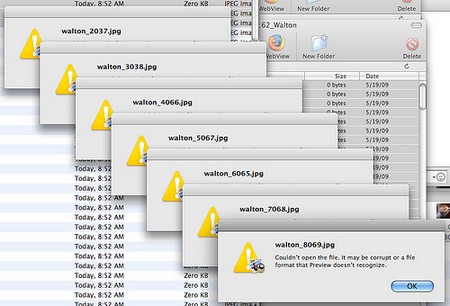 Step 2:
The next way is the Windows Disk Utility Program, Windows 98 or Windows Millennium has them installed. You just click the start button and then choose programs, a sub menu pops up, now select the scan disk from the systemtools. A scan window opens, now select the needed hard drive usually the C: drive. Mark the automatically fix errors check box and then start the scan process. If you're a user of later version of windows namely XP or 2000, you must do some additional works. Choose options on my computer and click on the select properties. In that choose the tools option and make the Now button checked and then start the scan.
Step 3:
If the disk scan process got over, now we go for the system restore, this tool allows you to go back to a time and date which you want to go and if you specify this, the computer will get restored to that appropriate date and time and at the same time the files are also restored to that date.
Step 4:
The next method for restoring the corrupted file is the partition recovery. Before using this method you must be clear about how the partition is done in order to fix the corrupted file. In many computers we have another option called FAT recovery; this is done right from the start of the computer.
The corrupted file is no more lost. Follow the mentioned steps and restore them for your future use.
Filed Under: Computers & Technology
About the Author: Justin Belden is a freelance web & graphic designer with over 15 years' experience. He is also an Avid member of the Design/Development community and a Serial Blogger who loves to help people by sharing interesting and informative tips and trick related to computer and technology.
Comments (0)