By Jason Prickett on Nov 21, 2009 with Comments 0
---
According to a professional roofing contractor, the roof, an important part of the house, should be inspected frequently and kept in good repair at all times. Tears, loose shingles, and rusted or corroded flashing should be patched, fastened, or replaced quickly to ensure against damaging leaks. You should also replace roof shingles partially or do a whole new shingle roof installation when it is apparent that they have outlived their usefulness. You can easily replace a section of roofing shingles in a weekend once you know how. You can also consider some roofing services to guide you on this.
ROOFING BASICS
According to this commercial and government contractor, Roofing consists of three elements: an underlayment, flashing, and roof covering. The covering might be shingles, strips, or sheets. Materials used for residential and commercial roofing include wood, slate, cement, asphalt, tile, or metal. Flashing, typically made of metal, waterproofs every area where a sharp angle occurs, such as all intersecting planes around chimneys, plumbing vents, and roof valleys.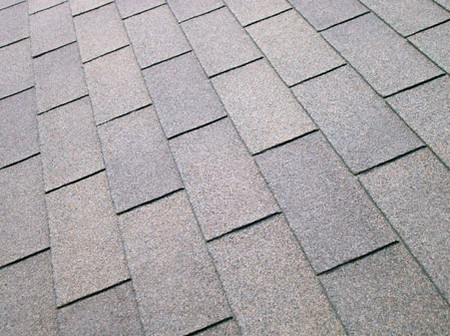 The most common commercial roofing material today is the asphalt shingle. It is made with a felt base which is double-coated with liquid asphalt. Mineral granules are then pressed into the surface while the asphalt is hot. The 3-tab asphalt shingle is 36 inches wide and 12 inches deep. It is installed with a 4- or 5-inch exposure; that is, the lower 4 or 5 inches are seen while the upper portion is covered with the lower section of the shingle above it. Other asphalt shingles are the American, the Dutch lap, and the hex.
REPLACING ASPHALT STRIP SHINGLES
Asphalt strip shingles are easy to install, and nearly as easy to repair or replace. First, lift the shingle in the second course above the damaged shingle and pull any exposed nails. Lift the shingle in the first course above the damaged shingle and remove nails as well. Then remove the damaged shingle. Insert a new shingle or shingles the same size and style as the old, securing each one with six roofing nails. Seal the old nail holes in the overlapping shingle with asphalt cement. In fact, seal any area around the shingle which you think might leak.
If you are planning to replace a larger area of shingles, you will actually want to reroof that section and might need a hand from Transition Roofing. This requires that you remove the portion of old roofing you will be replacing. The easiest way I've found to do this is to push a pitch fork under the shingles you want to remove, lifting the roofing nails sufficiently to unfasten the shingles for removal. If you have a large section to lift, you can place blocks of wood under lifted shingles so that they will not catch on the roof sheathing when you try to move them. Be careful not to lift too much of the roofing.
Inspect as much of the roof sheathing as possible and make necessary repairs in rotted or damaged wood or in torn underlayment. Install new underlayment or roofing felt as required. When it comes time for a new roof, call Roof Works of Wall NJ for your free estimate!
In laying strip shingles, nail the first layer of the starting course upside-down. Then lay the second layer and all the other layers rightside-up with the cut-out edges down. All joints in each course must break or be separated by the width of a strip, from the joint next below.
Place the new shingles against the remaining old shingles and continue installing them in rows across the roof beginning at the lowest point where shingles were removed. Be especially careful to follow rows of current shingles.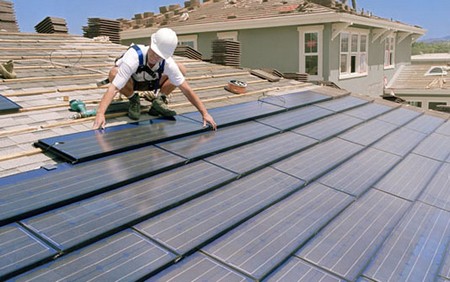 You want the new section of roofing to blend in with the old roof as much as possible. Work your way up the roof in this manner, tying old and new roofing together at the edges and top as described in replacing a single asphalt strip shingle above. Do gutter guards work? It would be great if all the brands on the market worked the same but that's simply not true.
Replace single shingles and wood shingles in a similar manner, making sure that the roof sheathing or decking is in good condition, that sufficient underlayment has been installed, and that you have filled any extra nail holes. If you have any doubts about whether it will keep water out, pour a container of water over the repaired area and watch the action. Bubbles or improper runoff will indicate seepage through holes. It will be much easier to patch or touch up seals now than it will during the rainy season.
Filed Under: Home & Maintenance
About the Author: Jason Prickett loves to write about home maintenance and stuff you can do yourself instead of hiring any professional. His step by step guides will assist you in completing your home maintenance tasks.
Comments (0)