By Fred Goodson on Mar 23, 2010 with Comments 0
---
As with so many sports, it is important to look and feel good when riding, but some essential rules need to be observed.
Hat safety
Never ride without the protection of a riding hat. Baseball caps or fabric hats do not provide any protection. Accidents can happen in a split second and a hat could make the difference between walking away with a few cuts and bruises and not walking away at all. In addition, hats should be worn with the chin strap correctly adjusted and done up. In many countries, hard hats are enforced at all competitions.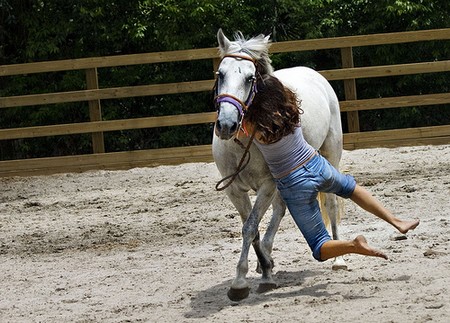 Footwear
There are many options for riding footwear on the market these days. It is essential, whether riding Western or English style, that you wear a boot with a small heel, as this will prevent your foot slipping through the stirrup and possibly your being dragged in the event of an accident. Running shoes and most rubber boots should not be used for riding because they lack an adequate heel. Many hiking and winter boots are also unsuitable as the tread on the sole is often too heavy and may jam the foot in the stirrup during a fall.
Outer clothing
You should always wear clothes that fit you well. Jodhpurs or jeans are suitable because they offer a close fit, which allows you greater freedom of movement in the saddle and protects the inner calf from the stirrup leathers. Loose-fitting pants are not suitable because they are liable to become caught in the leathers and affect your position; they may also wrinkle up and cause the skin to chafe. Jackets should always be done up securely to prevent them from flapping. Horses can be easily frightened and if your horse is startled by the sudden movement of your coat, it may bolt to get away from what is perceived as danger.
Accessories
It can be tempting when out riding to take a knapsack along for your belongings. Many horses are calm enough for you to do this and it is totally safe, but consider what you might be carrying. Do not carry sharp objects; if you fall, these may injure your back and cause severe damage. Also be aware of any noise made by the contents and try to keep this to a minimum. Western saddles have attachments for ropes and saddlebags and are designed to carry more than just the rider.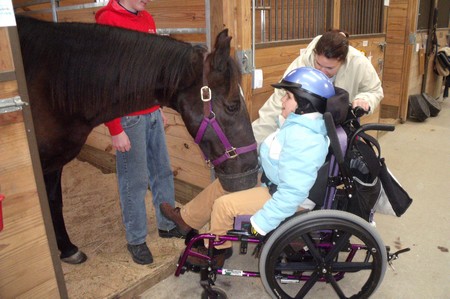 In addition, avoid wearing jewelry when handling or riding horses-very nasty injuries can be caused if rings, earrings or noserings get caught.
While it is recommended to carry a cell Phone when riding, remember that not all horses understand some of the less "classic" ringtone sounds, so choose your tune carefully if working with youngsters.
Filed Under: Arts & Entertainment
About the Author: Fred Goodson has a passion for pets and animals. He has 4 dogs and is planning to have another one. He is also a blogger who writes about pets and animals. Currently, he is living in New Jersey.
Comments (0)