By Marie Mayle on Oct 19, 2010 with Comments 0
---
Self-publishing and selling eBooks can prove much easier than going through a traditional book publisher. While the process of publishing an eBook has similarities to writing any book, the main difference lies in the fact the finished product is an electronic file. Easily transmitted and stored, you can produce eBooks for practically nothing, allowing you to put it through distribution channels and sell it for a profit with virtually no investment.
Before you start writing, take some time to think strategically. Most people prefer to write about their passions and the topics on which they have the most knowledge. Think about experiences in your life wherein you learned something and how can that help others. If your eBook doesn't have a purpose, few will likely buy it. For example, a dentist may want to write an eBook entitled "How to Whiten Your Teeth."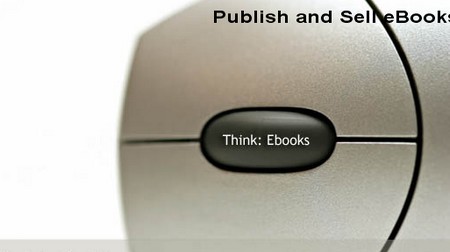 Conduct research. You must present ideas backed up with facts. Find articles from books or surf online for other related topics that support your ideas. Statistics, quotations and recent news stand out as good forms of research.
Make an outline until it meets your liking. You have no need to rush. Plan out what you intend to cover in each chapter. You don't want other people to find mistakes in your eBook, as that ruins its credibility.
Edit the manuscript. Make sure you format it to your liking and make it easy to understand. Double-check the spelling and grammar as well as how the content flows from paragraph to paragraph.
Have someone proofread your eBook. Ask for their honest opinions and suggestions to help improve your publication. Correct any mistakes found and make all necessary changes.
Add images to your eBook. Include charts and diagrams to support your research. Use only photos appropriate to your topic. For example, a gardener may want to show photos of his completed garden, steps in planting, photos of materials needed, etc. Just like in magazines, photos make reading more interesting.
Once you're satisfied with your eBook, convert the document to a PDF file. Free services online can do this for you. Not only does this make it easier to send via mail, but it also makes it more difficult for others to copy your work.
Decide on a publisher to use. The most popular self-publishing websites include Lulu, Blurb, and Create space. Follow the website's procedure and make sure you formatted the publication to fit your standards.
Set a price. The publishing website will likely take a profit, but you will take a bigger profit. Do some research regarding how to set the price. People typically offer eBooks at a cheaper price because they cost less to produce.
Advertise your eBook. Have your eBook reviewed by providing free copies to review sites and encourage them to submit feedback as well as a link to your sales page. You can advertise online by finding related websites and newsletters and then suggesting swapping an advert with them. Make sure your book finds an appropriate audience.
List your eBook on ClickBank and PayLoadz to get affiliates. Your affiliates promote your eBook and receive a commission whenever someone purchases your publication. Offer a high commission rate for every purchase in order to attract many affiliates.
Filed Under: Uncategorized
About the Author: Marie Mayle is a contributor to the MegaHowTo team, writer, and entrepreneur based in California USA. She holds a degree in Business Administration. She loves to write about business and finance issues and how to tackle them.
Comments (0)