By Jason Prickett on Mar 23, 2010 with Comments 0
---
A barking dog will probably scare off almost as many burglars as an alarm. A front door visible from the road is also safer than one sheltered from view by a thick hedge. An infra-red light that turns itself on as anyone approaches will also give a burglar second thoughts. And a home with the doors bolted and windows shuttered is obviously harder to penetrate than one with the window left open so the cat can get in.
A thief may not, however, be put off by anything you do, but you may dis­courage the casual intruder. But no matter how effective your alarm system, you must remember to turn it on and to lock up your home carefully each time you go out. Even if you are just popping to the corner shop or across the road for a chat, always lock up behind you.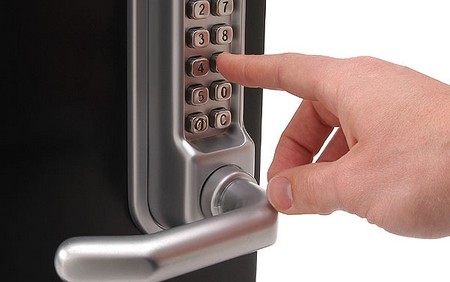 Locks & Burglar alarms
If the locks on your front door are inadequate, or not properly used, a thief can easily break in and such ease of entry will arouse little suspicion. Most doors are fitted only with cylinder lat­ches which are easy to overcome and provide very little security. Keys de­mand looking after, even if your front door has a security lock – they will not be effective if in the wrong hands. It is essential to know a  residential locksmith you trust.
House keys should be kept on you and not under the doormat or hanging on a string behind the letter-box. They should never be kept in your handbag together with any form of identity. If your house keys are stolen, tell the police and change the locks. Then, create another set of keys for your new doors through the help of a professional locksmith who can provide expert locksmith services. A professional locksmith can provide professional residential or commercial locksmith services and has the tools to handle any job on time and within budget. Always remember to change the locks when you move into a new home.
The most common alarm system for domestic use can have many different components such as door contacts, pressure mats, ultrasonic sound and infra-red lights to detect the burglar. Locksmiths usually recommend alarms that have an audible warning device which sounds when the alarm is activated and you can get great professionals for this like the experts from Locksmiths247 in this area. The sound will probably cut out after about 20 minutes. Some models also use lights and some signal to a remote centre which notifies the police. The police will require you to provide the names, addresses and tele­phone numbers of two key holders, possibly neighbours, who should be able to get to your home within 20 minutes. They should be able to deacti­vate the alarm and allow police access.
Your system should be capable of being switched on, both at night and when your home is left unattended. Sometimes an intruder alarm may be required by your insurance company.
Filed Under: Home & Maintenance
About the Author: Jason Prickett loves to write about home maintenance and stuff you can do yourself instead of hiring any professional. His step by step guides will assist you in completing your home maintenance tasks.
Comments (0)