By Justin Belden on Jul 30, 2010 with Comments 0
---
You need to be security conscious when you are traveling with your laptop during vacation. It is a sensitive piece of electronic equipment that requires proper handling. It is also a hot target for thieves. Prevent aggravation when you travel with your laptop by taking a look at some of the tips below.
Apart from any other thing you must take extra care to secure the important data which you are having. Check for the safety of your most important files in system, while going with a lap to vacation. You can have your files in the remote external hard drive in order to protect your data. You can also encrypt all your important files if you don't have that option in your laptop. By doing in this manner no one can use your laptop for those files without your password.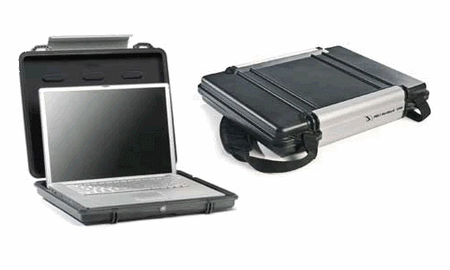 Right click on file or folder which you want to secure in case of Windows Vista or Windows XP computers. Select Properties option from the menu which pops up when you scroll down your drop down button. Then go to attributes section by clicking on General tab. Get into Attributes section from the general tab. Then secure the data by selecting Encrypt item and then check the box given and finally click OK. Now the laptop will get secured by a password. If anyone login in to your laptop it will ask for a password. You can also copy your files into DVDs also for security purposes.
Put your laptop in an ordinary carrier bag so that no one can identify there is a Laptop inside that bag. If you use to carry a laptop bag then everyone can recognize it and there is a chance to steal. So you don't advertise yourself that you are carrying an expensive laptop with you during a vacation.
Place the bag in a safety place. Keep it hidden when you are going out from your hotel room. Don't place it in an ordinary place and also make sure that you are not keeping it the normal place as everyone can view it. Drawer with locks, a closet can be some good places to hide it. If you are rich enough then get a separate room for you and keep your laptop safely there.
Don't make use of public wireless access. Also using Wi-Fi creates more security problems even it is convenient. You can notice this when you really configured your laptop to share files with others. If this happens, others using wireless access can also get your data remotely from your laptop without your knowledge.
Filed Under: Computers & Technology
About the Author: Justin Belden is a freelance web & graphic designer with over 15 years' experience. He is also an Avid member of the Design/Development community and a Serial Blogger who loves to help people by sharing interesting and informative tips and trick related to computer and technology.
Comments (0)