By Leona Kesler on Nov 05, 2010 with Comments 0
---
Experts in the world of wine understand that prolonging the life and authenticity of a red wine lies in the proper way of storing it. This also applies to the most expensive wines that wine fanatics use in storing their exquisite red wine collections. To fully determine how to "keep" a specific red wine, you must first understand and learn about the different types and varieties of red wines. Read on to learn about basic information regarding red wines and how to keep the appropriately.
Learning More about Red Wine
You have multiple options when it comes to preserving different red wines. First you have to learn about the specific qualities and characteristics of various red wines to determine how to correctly store them. Some red wines keep best at room temperature, while others store best at slightly colder temperatures.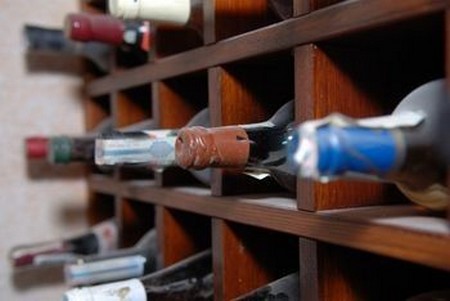 You should expose these specific wines to such colder temperatures for about 30 minutes. To mention just a few, Beaujolais, Valpolicella, Chianti and Pinot Noir fall in this category. These very young wines have less texture; thus, learning these important details will help keep your wine fresh as new.
You run no significant risk if you store these types of wines in cold containers or vaults rather than "over storing" them in warm and hot containers. Let an overly chilled or cold wine sit for a few minutes and the texture will just go back to its original state; however, an overly heated wine can possibly produce a watery texture.
Preserving and Storing Red Wine
You can best store red wines in a cool and dry place—preferably in a basement or other place below ground. If you don't have a basement, you have other options from which to choose. For instance, you can consider buying a portable cellar or improvising a room that will suit the needed temperatures or learning what is a freestanding wine cooler.
Monitor the room temperature at which you store red wines. Keep the temperature consistently between 55 and 65 degrees Fahrenheit. Maintaining it will ensure you keep the wine at its best. Conversely, overheating the wine will make it "old" faster.
A perfect sign demonstrating a wine's good state and its appropriate storage deals with the cork remaining moist. To achieve this, the bottle should rest on its side to allow the wine to touch and soak the cork. This will prevent it from drying and allowing air to come in.
Other alternatives for homes that don't have basements involve building a closet for storing red wines. You must allow enough air to circulate the space so mold will not grow in it. Consider constructing a wine closet. Either way, your wine must stay in an appropriate place and should sit at the required temperature to avoid its spoilage.
You can also rent wine storage space if you have a wide variety in your wine collection. This may prove costly but is a sure way to secure your expensive red wine collections.
Filed Under: Food & Cooking
About the Author: Leona Kesler is a head-chef at a very popular food restaurant in New York. Also she is a blogger who shares her experiences, tips, and other informative details about food and cooking. Her recipes are featured on many magazines.
Comments (0)