By Bruno Silva on Nov 13, 2010 with Comments 0
---
Alternative medicine continues to gain more and more momentum as people start looking for more natural, safe and effective ways of treating their medical conditions. Acupuncture, a popular alternative medicine method, has patients who report positive effects after a few sessions of acupuncture. You should base promoting an acupuncture clinic on classic marketing techniques and convincing prospective clients of the benefits the ancient Chinese method can bring to their health.
The best way to promote your acupuncture clinic involves using countless marketing opportunities the Internet offers. Create a website to promote your clinic. Have a nice design for the website and make it easy to use. Include information about your therapists, the benefits of acupuncture and contact details. You should also include testimonials from your clients. Search for local Internet directories and add your website to the health and alternative medicine sections. Get an SEO for suboxone centers expert to optimize your website so it stands among the first results on search engines when people look for acupuncture or acupuncture clinics. Get local blogs and businesses to link to your website.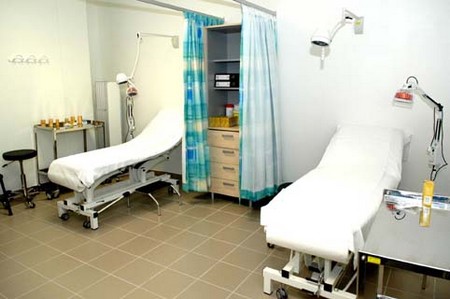 Make brochures and give them to your friends and other people you know. Also connect with local businesses, such as restaurants or supermarkets, to ask if they will allow you to give brochures to their customers. Put your website on the brochure and also include information about acupuncture and the illnesses it treats. Don't forget to mention that acupuncture is also good for facial rejuvenation or cellulitis and that it can increase relaxation and support a better immune system.
Go to psychic fairs to hand out brochures and explain in person to your future customers the benefits of acupuncture. Offer discounts for the first session and create a bonus system. For example, if a client does 10 acupuncture sessions, offer the next one for free.
Organize lectures in which you and your therapists discuss acupuncture, its principles, how it works and how it developed over the centuries. Explain that it is not a painful technique and can be successfully combined with other alternative medicine methods.
Get business cards with your contact information and the website of the clinic. Hand them out to people everywhere you go.
Treat your clients very well, and they will recommend your acupuncture clinic to their friends and coworkers. Arrange a friendly and peaceful environment in your clinic and encourage clients to discuss their concerns and ask as many questions as they need. Make them feel comfortable with the treatment and so they will get results.
Talk with other alternative medicine therapists in your area. Ask them to recommend your acupuncture clinic to their clients, and then you do the same thing in return.
Filed Under: General How To's
About the Author: Bruno Silva is an entrepreneur from Portugal with over 15 years of experience in Online Marketing. He is also a blogger and writes on variety of topics from online marketing to designs, cars to loans, etc.
Comments (0)