By Marie Mayle on Nov 13, 2010 with Comments 0
---
Whether you work as a dessert chef or just have a sweet tooth, opening your own candy store can provide a fun and rewarding career while doing what you love. Candy stores have proven very popular with both children and people who love personalized treats for holidays and special occasions. When you open a candy store with your favorite sweet treats, you can start making other people happy.
Create a business plan. Decide on a name for your candy store. Ensure you have no name duplication in your state or area and register it appropriately. Determine the start-up costs, including the rent, cost of equipment and other items needed in the store. Determine the types of candies you will sell, whether you plan to make your own homemade treats or have a candy supplier that provides popular candy brands to your shop.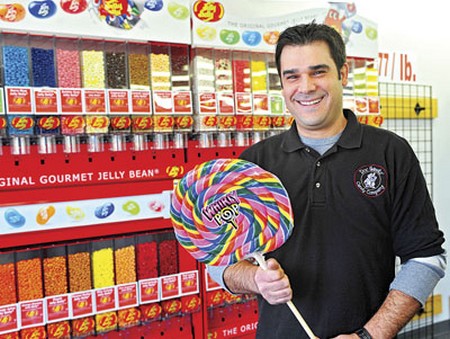 Find a location for the candy store. Search for an area that offers lots of drive-by and foot traffic. Malls or locations at the town center can make great places at which to set up a store.
Acquire all the needed business licenses and permits. Check with your local health department for its rules and regulations regarding candy shops. Make sure you have all the legal documents required before opening the store.
Renovate the space. Purchase all necessary equipment and supplies for proper handling of the candies. Contact a local supplier for the ingredients needed and packaging equipment. Why not check out first what is a blister pack? Well, these blister packaging options help to ensure your products are sealed and packaged professionally. You may need to buy turntable wrapping equipment and other tools. You can contact packaging companies like your box solution to customize boxes for your candy with your signature style and the store's name and logo. Provide also an area for displaying and processing the products.
If you decided to sell your homemade candies, ensure you have perfected the recipe with all necessary equipment. Consider also selling different varieties of candies. Find a supplier and ensure you get the best price for the products. Ensure you keep your inventory fresh.
Determine your pricing strategy. If you have varieties of items, ensure you organize prices. Research your area and compare with other candy shops to determine how they price their products. If you decide to price a little more, make sure the customers get their money's worth.
Learn from successful owners in your area. You may ask for their advice or work under them before starting your own business. Learn about the business and how to run it successfully.
Build relationships with other candy distributors. This will ensure your candy business stays in season. Attend candy expos where you can talk to different candy vendors and suppliers and learn about their products. Take note of their products and consider having their candies in the store.
Market your store. Host a grand opening to establish your store in the neighborhood. Distribute flyers and brochures, and offer free samples. It is essential you have samples of your candy to give people an idea what your business offers.
Filed Under: General How To's
About the Author: Marie Mayle is a contributor to the MegaHowTo team, writer, and entrepreneur based in California USA. She holds a degree in Business Administration. She loves to write about business and finance issues and how to tackle them.
Comments (0)