By Andrew Reinert on Apr 24, 2010 with Comments 0
---
Exercise participants will incur an injury or two if they exercise long enough. Fortunately, most injuries are minor and respond to mini­mal treatment. The first step in treating the injury is to recognize the symptoms, and treatment should begin as soon as possible after its occurrence. In addi­tion, certain nutritional remedies may promote the healing process and might help to prevent some injuries as well.
The often-heard adage, "An ounce of prevention is worth a pound of cure," is applicable when embarking upon a walking or jogging program. It con­tinues to be sound advice even for seasoned participants, because after an injury-free period, some people become complacent and disregard the principles that contributed to their lack of injury. The best way to deal with injuries is to prevent them in the first place. In summary: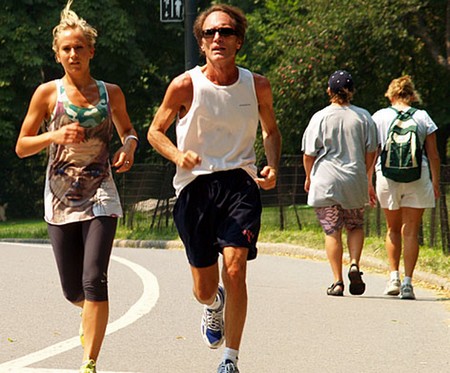 1. Contain your enthusiasm. Enthu­siasm is necessary for success, but too much can lead to over­exertion and injury. You should increase the distance or decrease the time required to cover a given distance slowly and progressively.
2. If you have risk factors or are older than 45 years of age, obtain clearance for jogging by a physician.
3. Individualize your program to meet your aims and objectives.
4. Do not exceed 85 percent of maximal heart rate for the exer­cise intensity of each workout.
5. In the early stages of the pro­gram, keep the duration of each workout within the 20- to 30-minute range, and lengthen it as your fitness improves.
6. In the beginning, walk or jog every other day, and increase the frequency to a level consistent with physical improvement and the program objectives.
7. Wear quality walking or jogging shoes.
8. Adjust the intensity and duration of the workout according to the environmental conditions.
9. Hydrate fully prior to the workout, and continue to drink liquids dur­ing and after the workout.
10. Follow sound warm-up and cool-down procedures.
11. Work to improve your walking and jogging form.
12. Choose surfaces that are less likely to promote injuries.
Filed Under: Health & Personal Care
About the Author: Andrew Reinert is a health care professional who loves to share different tips on health and personal care. He is a regular contributor to MegaHowTo and lives in Canada.
Comments (0)