By Andrew Reinert on Jun 16, 2010 with Comments 0
---
No one wants to gain the fabled "freshman fifteen" in college. Most students feel lucky if they can maintain their weight while in college, and many really pack on the extra pounds during university life. College life can put pressure and stress on a student, in turn resulting in overeating and/or a poor, unhealthy diet. To avoid gaining weight in college, you can employ some simple tips and tricks.
Take advantage of the gym. Your college is equipped with fitness facilities to engage students in sports and other physical activities. You can use it to your advantage. You can also be part of an athletic team to ensure you get regular exercise.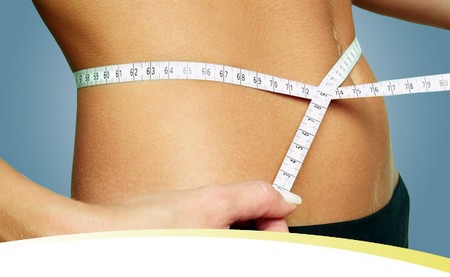 Walk around the campus. Most colleges have buildings far from each other, and this is a great way to exercise without actually feeling you are exercising. You can ride a bike or simply walk from one building to another rather than driving all over campus.
Get an active job. Choose a job that will require you to move. Part-time work at a fast food establishment or restaurant is an ideal example. Sitting in a desk for hours will not exercise your body. With an active job you earn extra money plus get your body fit and your weight maintained.
Practice a meal plan. When you are in college it is easy to fall into the trap of eating a lot of fast food. Instead of relying on fast food, take advantage of the meal plan at your school's cafeteria. This way you can better control what you eat. You may also look into Medically Licensed Weight Loss Supplement Meal options.
Keep healthy foods in stock. When you are studying or hanging out with friends, it is easy to indulge in junk food. The best way to avoid eating junk food is to keep healthy foods on hand. Crackers, dried fruits and whole grains are good choices. These types of foods will not spoil even if you do not have a refrigerator. And before you take weight loss supplements to aid in dieting, it's important that you do your research first. Supplements like BioFit doesn't only work to help you lose weight, it may also reduce the chances of you gaining additional weight. To know if this is the right product for you, there's plenty of Biofit reviews that you can read online.
Get eight hours of sleep. Although it may seem impossible due to paperwork and deadlines, make it a point to get adequate sleep. Studies show people who get eight or more hours of sleep are most likely to lose weight.
Avoid going out to parties too often. Too much partying will cause you to overeat, and drinking alcoholic beverages add unnecessary pounds as well. Limit your partying hours. When you do party, set limits before you go out so you know when to stop without overindulging.
Do not weigh yourself every day. Weighing yourself every day and not seeing any change will only discourage you, which in turn will stress you out. Remember losing and maintaining your weight is a process, so you can't expect overnight success.
Filed Under: Health & Personal Care
About the Author: Andrew Reinert is a health care professional who loves to share different tips on health and personal care. He is a regular contributor to MegaHowTo and lives in Canada.
Comments (0)