By Cody Riffel on Feb 18, 2010 with Comments 0
---
Camera shake has always been an issue for photographers, whether novice or professional. This happens when you are shooting either at low apertures or low shutter speeds using a non-stabilized camera. The resulting image is blurry and discouraging.
This is not the kind of blur on photos that contain moving objects. In contrast to camera shake, motion blur is intentional and produces a fluid effect.
To help us get crisp and sharp images every time we press that shutter, there are 2 options to take: use Image Stabilization or get a tripod.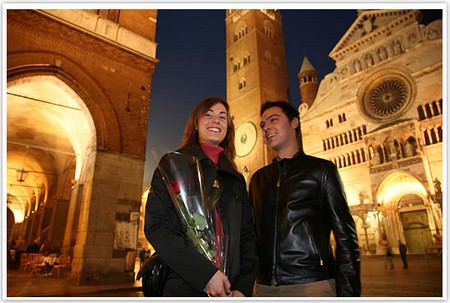 What is Image Stabilization?
DSLR manufacturers sell camera bodies and lenses that support a feature called Image Stabilization (IS) for Canon lenses or Vibration Reduction (VR) for Nikon.
These allow photographers to handhold their camera in poorly lit conditions, using longer exposures without having worry about camera shake. This is usually achieved by turning on a setting in the camera menu or flipping a switch on the lenses.
Cameras and lenses packed with IS will cost you more. But, if you often shoot under low light conditions (for example, if night photography is your expertise) investing in IS-capable tools is well worth paying the extra dollars for.
If you shoot at extremely slow shutter speeds, however, the IS in your lenses will not suffice; your hands will surely move or shake after 2 to 3 seconds. Here's where a tripod comes in handy.
What is a tripod for?
A tripod is a three-legged stand that is used to elevate and stabilize your camera. Like Image Stabilization, it will help you prevent camera movement when taking a photo, especially when making slow-speed exposures.
For example, if you want to photograph the traffic on a busy avenue and you want to create that flowing lava effect as a result, you need to use a slow shutter speed that's between 3 to 4 seconds. At this setting, you cannot trust your hand to give you the result you desire. You need to mount your camera on a tripod, and you can play around with the long exposure as much as you want.
You can also use your tripod to precisely frame a scene, or when you want to take more than one image of the exact scene at different exposures (which you can later process with HDR).
If you have been ranting about your blurred images since the day you started exploring your hobby and if you are serious about your photography, do yourself a favor. Get yourself IS-capable lenses and a tripod.
Filed Under: Arts & Entertainment
About the Author: Cody Riffel is a regular contributor to MegaHowTo. She likes to write on variety of topics, whatever interests her. She also likes to share what she learns over the Internet and her day-to-day life.
Comments (0)