By Jason Prickett on Mar 19, 2010 with Comments 0
---
If your home only needs a fresh coat of paint, preparation work will be negli­gible. Your main concern will be to see that none of your furniture or fittings is marked or damaged in any other way during the course of redecoration. It may be a chore to move things out of the room or cover them with dustsheets, but it is necessary: even the most skilled decorator cannot avoid a few paint drips. You also want to be able to get on with the business of decorating without constantly having to worry about how clean a job you are doing.
Before you begin to paint, you should remove or cover all the furniture in the room; take down any curtains, lamp­shades, paintings, mirrors and anything else fixed to the wall; roll up and remove the carpet if you are worried about it, or simply cover the floor with dustsheets or newspapers.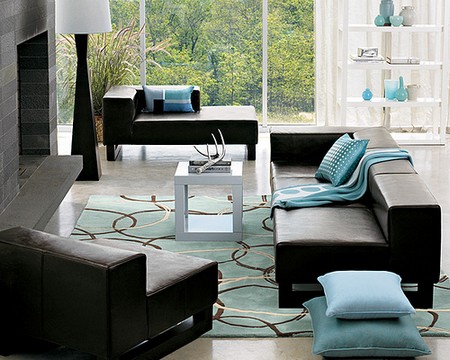 If the surfaces to be repainted are in good condition, all you need do is dust or vacuum them, and wash them. For more fundamental decorating the pre­paration work can be rather a chore; yet it is essential. Every surface needs to be treated differently, depending on both the type of surface and the finish you want to achieve.
Another point to remember is to allow yourself sufficient time to com­plete the job in one go, and to pick a convenient time to do it, because the room you are working on will be out of use until you finish.
Tools of the trade
Whatever equipment you need for the job you should buy the best tools you can afford. If you look after them well, they will save you time and money. Always wash tools thoroughly after use with the appropriate solvent. Some­thing to remember is that if you store them carefully they will last. For both painting and wallpapering – and poss­ibly also for tiling – you may need a ladder (or two with a plank resting between them) to stand on.
Filed Under: Home & Maintenance
About the Author: Jason Prickett loves to write about home maintenance and stuff you can do yourself instead of hiring any professional. His step by step guides will assist you in completing your home maintenance tasks.
Comments (0)