By Roberta Southworth on Mar 19, 2010 with Comments 0
---
Are you excited to go on a break from your everyday life? Have you accrued enough vacation time from work to finally get a well-deserved time-off at a resort with entertainment? Are you looking forward to leaving your worries behind and go somewhere else for a while? Are you ready to try activities like skydiving, snorkeling, hiking, trekking, etc.? If your answer is 'Yes' then this is the article for you! Here are ideas on how to prepare for a vacation:
Steps
1)     Finalize where you're going. If it is summer time and you want to get away from the heat then go to the mountains. Alternately if it is winter time and you can not stand the cold anymore then go somewhere warmer. Decide what kind of place you prefer. Do you want to be in a city or a country? Do you want a public resort or a private haven? Wherever you decide to go make sure you do it comfortably, if you can't stand flying with other people on a plane, consider getting a private jet charter for you and the family. 
2)       Strategize. Plan what you're going to do and how long your trip is going to be. You do not have to plot out every little thing; just have an idea of what you are going to do.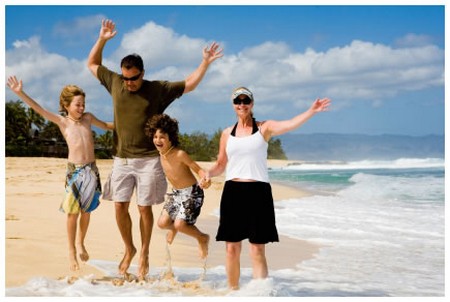 3)       Decide who you are taking with you. Is it a family trip or is it a romantic getaway? Are you going somewhere pet friendly and your bringing your puppy with you?
4)       Map your budget out. How much money have you allocated for the whole trip? What percentage of the budget will be spent on gas? Up to how much price for the plane ticket do you consider acceptable? How much should be spent on food? Do you have spare money to buy new clothes for the trip? How much accommodation cost or vacation rental do you consider affordable?
5)       Prepare necessary documents. Make sure that the following are ready:
Passport
Travel insurance
Plane tickets
Visa, if needed
6)       Bring appropriate clothes at appropriate amount. Base clothes on the weather and activities. You may have different activities like diving grand cayman, hiking, climbing mountains and others. If you're going to be in Hawaii then pack shorts and tanks. If you're going up the mountains then bring heavy coats and long-sleeve shirts. Bring appropriate footwear as well. Pack flip flops for the beach and boots for snowy places.
7)       Ensure you bring toiletries. Like:
toothbrush + toothpaste
floss
mouthwash
makeup (and women stuff)
zit cream
face cleaner
shampoo
conditioner
body wash
medicine
hairbrush
deodorant
small towel
perfume
hair dryer (check if the hotel has)
8)       Bring car or plane entertainment. This is especially necessary if you're taking kids because they'll get bored and find a way to curb their boredom in an annoying ways.
9)       Have fun! Let go, relax and enjoy your vacation.
Tips
Create a checklist of the items that you need to bring and use it when packing for the trip.
Follow these steps to a T and guaranteed you'll have a blast!
Warnings
Make sure not to lose anything. Check the list of the items you brought to the vacation when re-packing your stuff before you go back home.
Be very careful!
Filed Under: Family & Relationships
About the Author: Roberta Southworth is a psychiatrist by profession. She likes to help out people by writing informative tips on how people can to solve their family and relationship issues. She is currently staying in Ireland. She has 5 years of couple counseling experience.
Comments (0)