By Andrew Reinert on Feb 19, 2010 with Comments 0
---
As soon as you find out you need surgery, you will see a surgeon for a preoperative visit. The first thing you need to tell the sur­geon is that you are a diabetic. Even if your physician says it's a minor procedure, speak up. (There's an old saw that says that minor surgery is what happens to someone else; yours is always major.)
Surgery is one of the most stressful things your body (and you) will ever have to endure, and by now, you know what stress does to your blood glucose. If you are a candidate for emergency surgery, speak up immediately when you are admitted to the emergency room. Whatever is wrong with you will already have affected your blood glucose and it needs to be brought under con­trol right away. If you are unconscious, you have to hope for the best. This is a major reason why you need to carry or wear identi­fication as a diabetic, as well as a strong reason to tell close friends, who should mention your diabetes if they accompany you to the hospital.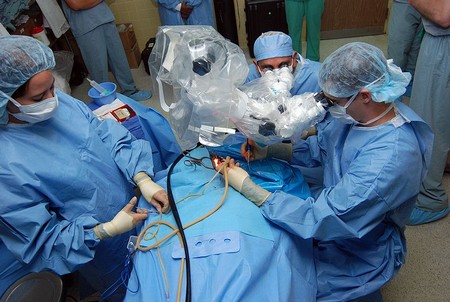 In addition to telling your surgeon, when you enter the hos­pital, make certain the admitting nurse and all the nurses on the unit know that you are a diabetic. You don't need to bring your own blood glucose monitor to the hospital because one will be supplied for you. If your blood testing routine is different from what the nurses have planned for you, tell them how often you usually monitor your blood.
Request a consultation with the hospital dietician and men­tion what you like and what you don't like to eat. Hospital food is notoriously awful (the same companies cater to hospitals as to air­lines and prisons), and a diabetic diet can be even worse. If you speak to the dietician, you may have a chance of getting some­thing palatable to eat, but even that's not a sure thing.
But there's no reason why you have to exist entirely on hos­pital food. Your family and friends can bring you packages of goodies and many restaurants will deliver to hospitals. I had a cerebral hemorrhage a few years ago (before I became diabetic) and spent a week in neurosurgical intensive care. When I finally felt like eating again, my friend Janis brought me delicious lasagna, which the nurses let me keep in their refrigerator, and twice another patient and I shared Chinese take-out. In between times, I ate out of the fruit basket brought by another friend and devoured all the candy that came my way. Except for the candy and the ex­cess cheese in the lasagna, it was a fine diabetic diet—supple­mented by overcooked broccoli, tasteless chicken, and applesauce supplied by the hospital.
During surgery, your blood glucose will be constantly moni­tored. If you have been taking oral hypoglycemic agents, you may be asked to discontinue them for a day or so before the operation and you may be given insulin during the procedure. It all depends on how stable your blood glucose is, the type of medication you take, and the past experience of the surgeon.
The postoperative goal is to stabilize your blood glucose as quickly as possible for two major reasons. Elevated blood glucose decreases the number of fibroblasts in the blood. These cells help in wound healing. High blood glucose also retards production of white blood cells, which prevent and fight infection.
When you come home from the hospital following surgery, you need to test your glucose more frequently than usual, proba­bly twice as often. In addition, you may need professional help with your eating plan if your appetite is still a little shaky. In fact, if you know you are going to have surgery, you should make an appointment with your diabetes educator to devise a postopera­tive meal plan.
Filed Under: Health & Personal Care
About the Author: Andrew Reinert is a health care professional who loves to share different tips on health and personal care. He is a regular contributor to MegaHowTo and lives in Canada.
Comments (0)