By Cody Riffel on Mar 20, 2010 with Comments 0
---
Once you are satisfied with the way your home looks, you will want to invite your friends to share it with you. Entertain­ing should be nothing but pleasure and yet it can often feel like a terrible ordeal. The secret is to plan and prepare as much as you can in advance so that you too can relax and enjoy your party.
Dinner parties
The first decision to make is how many people to invite. Even numbers are preferable as that way there is less chance of anyone being left out of the conversation. Invite one or two talka­tive friends and no couple who are so in love that they will only have eyes for each other. Six to eight people ensures that there will be some general convers­ation – any more and guests are likely to split up into small groups. Work out your table plan and menu in advance, and always cook for a couple of extra guests as well to ensure you do not run out of food. Prepare simple meals – your guests have come to see you, not eat the latest culinary treat – and when guests arrive, serve non-drivers a few generous drinks to ease the atmosphere.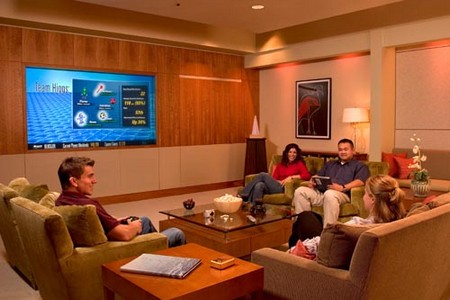 Before guests arrive
In the minutes before the guests arrive take time to check the following:
Is the table laid?
Are the tent structures ready?
Have the flower arrangements started to wilt or do they still look stunning?
Are candles and matches on the table?
Is the main course cooked and keep­ing warm?
Are the vegetables ready to be dropped into pans of boiling water?
Are the salad and its dressing ready?
Have the cheeses (if you are serving any) been taken out of the fridge?
Is the pudding either in the fridge or ready to be cooked in the oven?
Is the wine open either in the fridge or left in a warm room to breathe?
Are the pre-dinner drinks and snacks ready in the living room for guests?
Is there plenty of ice?
Has the coffee been measured out ready to be made?
Is the plastic bowl in your sink filled with hot, soapy water waiting for used plates to be soaked?
Is the dishwasher empty and ready for its next load?
Drinks and dancing parties
If you are planning a large party you should start organizing it at least one month before you want to hold it. Decide how much money you have to spend, how many people you want to invite and what sort of party you want to hold.
How many people?
A rough guideline as to the amount of space you will need is as follows: an empty room will hold roughly 1 person to every 5 sq ft (0.5 sq m) of floor space. In an empty hall, allow roughly 8 sq ft (0.75 sqm) of space to a person. As a general rule, it is better to hold your party in one crowded room rather than two half-empty rooms.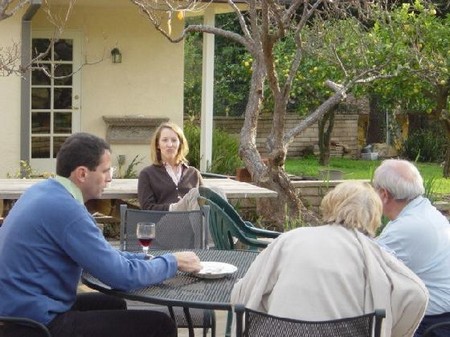 What will I need?
Once you have worked out the ideal number of guests and what time of day you want the party to be held, you will have a better idea of what you need to organize. The first things to do are to rent a space (if you need one) and contact a Party Decor Rentals service so you can decorate the place, especially if there is a particular theme for the party. Next will be to hire party catering services, barmen etc (or enlist friends and family), to book music or other entertainment, hire crockery, glasses, tables and chairs etc and buy the drink. Then quickly invite your friends, ask­ing them to RSVP, and decide what you are going to wear.
Shortly before the event
Keep making lists, which should get shorter and shorter, of what still needs to be done. Have you warned (or in­vited) your neighbours? Have you ordered soft drinks as well as hard? Have you got enough ice? Have you got enough ashtrays and rubbish bags? Have you worked out the lighting and music (a trial run one night is a good idea)? Have you ordered the flowers? Have you checked that caterers, bar­men, disco operators, band etc are still coming?
Filed Under: Arts & Entertainment
About the Author: Cody Riffel is a regular contributor to MegaHowTo. She likes to write on variety of topics, whatever interests her. She also likes to share what she learns over the Internet and her day-to-day life.
Comments (0)