By Marie Mayle on Jul 30, 2010 with Comments 0
---
Surveyed professionals agree that as much as half of the meeting time is unproductive and that up to one-fourth of meeting time is spent on discussion of irrelevant issues, which is shown by studies recently taken. It shows us a discouraging trend. Some of the reasons which they say for this ineffective meeting are:
Meetings are too long.
Meetings are not scheduled properly.
Giving no adequate time to prepare for meeting.
Not getting to a conclusion at the end of meeting.
Just be honest and reply to this question. Have you ever left everyday meetings by inspired by the decisions taken and points discussed? Obviously, the answer will be no. It's because they are not organized precisely to engage all the people attending the meeting.  Have you ever wondered why great seminars and conferences are always successful? It's because of the planning and the effort given by each people participating in that.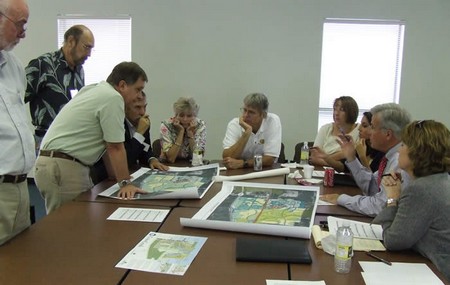 For a business to be successful, meetings held by that business personal should be more inspiring and productive. So, how to make a meeting effective? Here are some of the basic principles to be followed:
Preparation: It's about making sure your meeting has a clear, stated purpose and an agenda, which is important. Be prepared with the room, event catering, reminders and all the audio and video equipment and those necessary items. Choose the proper participants and make sure you give sufficient time for preparing themselves to the meeting and invite them in professional way.
Facilitation: It's about someone or a team which is responsible for guiding the meeting. A plan for the meeting is reflected in the agenda and the facilitator keeps things on time and on track.
Inspiration: It is probably the most overlooked aspect of everyday meetings. All the attention to detail and process can push the opportunity for spontaneity and enthusiasm aside. Build in activities that engage participants, use strategies to generate discussion, or visual aids to grab attention.
Results: It means that every meeting should be directed toward one or more outcomes. Participants must feel that something has been accomplished, and they must see all of their meetings as part of the bigger strategy to involve them in the future of the organization. Achievements at one meeting should be recapped in the next, and so on.
And no matter whether the meeting planning involves a typical meeting venue or more a virtual meeting. The effort an organizer of the meeting puts into taking up the meeting rooms and the experience of overall meeting will surely promote a platform for success even before the first stakeholder even arrives.
Filed Under: General How To's
About the Author: Marie Mayle is a contributor to the MegaHowTo team, writer, and entrepreneur based in California USA. She holds a degree in Business Administration. She loves to write about business and finance issues and how to tackle them.
Comments (0)