By Marie Mayle on Mar 19, 2010 with Comments 0
---
Campaigning is becoming increasingly popular as a method of raising an organization's profile and building a positive image. Plan your campaign carefully, launch it in a blaze of publicity, and know how to sustain it until your objectives are achieved.
Addressing the Fundamentals
Organizations may campaign in support of a consumer issue, or they may join forces with other organizations to mount a trade campaign to promote their industry or to lobby local, national, or international government on an issue that affects their industry. Before contemplating a campaign launch, consider all the issues. Decide on your objectives (what you want to achieve); target (whom you want to influence); and tactics and techniques (how you will achieve your objectives). You should also examine the strengths and weaknesses of your case, gather your facts, and anticipate opposing arguments.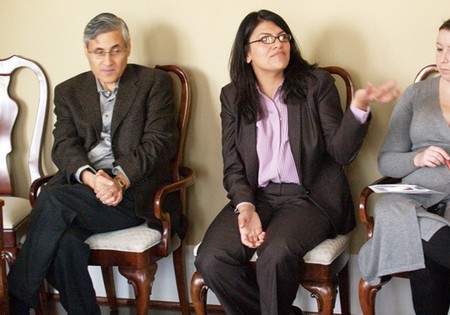 Naming Your Campaign
It is always advisable to name your campaign. This can help turn a rather nebulous set of objectives into an entity with its own distinct identity, making it easier for supporters to identify with your cause. Campaign names should be apt, memorable, and preferably short. Add further character to your campaign by designing a logo and visual identity that can be used on stationery and other materials to help promote and reinforce the campaign aims. A slogan that encapsulates the campaign aims in a snappy way is also a good idea.
Producing Materials
Most campaigns require some type of literature aimed at informing and educating, persuading and winning support, and publicizing aims. This might include a campaign leaflet setting out your case; posters and other promotional material; and balloons, badges, pens, Custom Fridge Magnets, and carrier bags stamped with the campaign slogan. A campaign video is a good way of spreading the word. If you wish to encourage supporters to join in the campaigning activity, produce a campaign pack outlining how they can demonstrate their support, and provide factsheets containing the information they will need when speaking out in your favor.
Sustaining Interest
By mapping out campaign activity well into the future, you will ensure that your campaign does not peter out after a successful launch. Make a timetable of the activities you will undertake in the weeks and months after the launch. Create opportunities to attract publicity and spread the campaign message. Do research and publicize the findings. Think of ideas for photocalls. Mount displays and exhibitions. Start a petition.
Filed Under: General How To's
About the Author: Marie Mayle is a contributor to the MegaHowTo team, writer, and entrepreneur based in California USA. She holds a degree in Business Administration. She loves to write about business and finance issues and how to tackle them.
Comments (0)