By Leona Kesler on Apr 12, 2010 with Comments 0
---
Now there are occasions when only a good, chilled six-pack of beers will do, but equally there are times when wine is not just a good alternative but even the best choice.
Traditional, too. Take rugby internationals. Have you ever seen the car park before a game? The air is thick with flying champagne corks. Likewise, a leisurely day at the test match is given a real lift by a nice cool bottle of fizz.
If it's a special occasion (say, an Ashes test at Lord's or a birthday treat), then why not push the boat out with a big-name champagne to match. You don't need to go the whole hog and buy vintage champers, but a non-vintage from a top house can really make it an occasion to remember.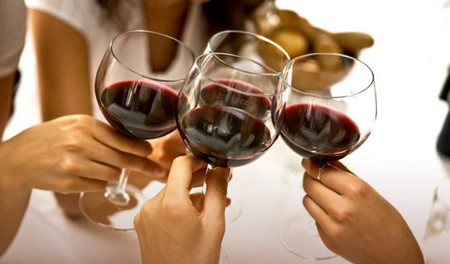 Occasions like Henley or cricket on the village green are more picnics than real spectator events, so you can have a wider spread of wines on offer. Fizz is a great start. If you don't want to indulge with champers, New Zealand makes some great sparkling wine or, at the lower end, cava from Spain is a fair alternative. English sparkling, too, can be excellent. Really!
For picnic whites, keep it light and zippy — Sauvignon Blanc, Riesling and Soave are refreshing when drunk outside in the sun. For reds, avoid the heavy stuff. Beaujolais is good chilled and juicily appealing, but young Rioja and Pinot Noir work fine too. Finally, as with barbecue wines, rose is a great (and underrated) alternative.
Picnic extras
These can make all the difference. For instance, you absolutely have to have a cool box. There's nothing worse than lukewarm champers or white wine. A chiller sleeve to put round opened bottles isn't a bad idea, either — even for reds if it's really hot. Pair it with the best pods for the perfect chill night with friends.
As for glasses, if you don't have a five-star hamper that will allow you to transport 'proper' glasses safely, see if you can get some non-glass wine glasses. There's something incredibly depressing about drinking wine out of plastic stacker-cups, and even plastic wine glasses are a big improvement.
Filed Under: Food & Cooking
About the Author: Leona Kesler is a head-chef at a very popular food restaurant in New York. Also she is a blogger who shares her experiences, tips, and other informative details about food and cooking. Her recipes are featured on many magazines.
Comments (0)