By Vanessa Page on Jun 25, 2010 with Comments 0
---
Data entry is defined as the task of entering data through the system terminals i.e. one form of data is transcribed to another form, mainly computer programs. It can be performed either by individual typing or by an electronically data entering machine. The users input is transferred to the computer using an input device like keyboard, mouse etc.
For example, data entry does not enter a typed command whereas it enters the users address. It is also defined as the process where information is got from the database done by people where the information is typed by way of data entry forms so that the process can be simplified. Here the written or printed data is transferred to process able form focusing on each and every character. People usually transcribe handwritten documents, letters and symbols used in a program or names and address. Some people may perform exclusive data entry jobs whereas others might have occasionally to enter data like programmers i.e. they spend most of the time away from keyboard.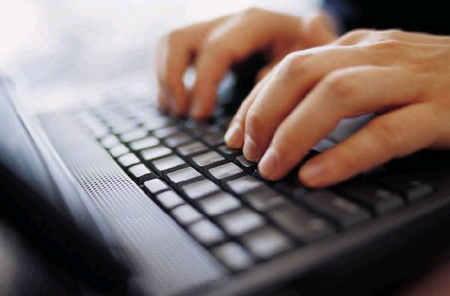 Data entry is used for collecting and presenting the documents neatly (visit the Couchbase website to get more details). Typists who are excellent at 10-key are most qualified for data entry jobs. Wrong letters, numbers and symbols can ruin the entire command function of a program. Even in simple spread sheets and documents types can cause embarrassing error and damage to an office setting.
The data entry jobs require certain skills. They are as follows: People working in the field of data entry must be accurate, should have error free operations and should have the ability to read typewritten documents. Data entry is an exhausting and challenging job which requires focus and concentration. Paying attention to maintain good posture, appropriate seating position, taking break at least once for every hour are all very important in data entry. Hand and stretching exercises are required in order to prevent typing related disease called carpel tunnel syndrome. There are numerous "at home" data entry jobs available which enable the people to have flexible schedule.
People who wish to enter to data entry field should avoid "scam" offers i.e. the offer which provides a payable data entry work. On the other hand internet also provides many lawful and permissible data entry jobs that do not require a fee. Normally data entry jobs have a pay between 10-15 US dollars per hour, which is still higher for people with specialties like medical transcription.
Occasionally computers can also scan documents and convert information into programs. Working in the field of data entry helps improve our skills in various aspects, and get more knowledge in the field in which we are working for example entering codes for website enable us to become more employable. Data entry enables us to widen our business activities, save time, money and also gives many competitive advantages.
Filed Under: Work & Careers
About the Author: Vanessa Page works a career counselor in one of the leading firms in Los Angeles. She is also a blogger and gives tips on how people can tackle their work and career issues. She has 8 years of experience in this field.
Comments (0)