By Fred Goodson on Mar 19, 2010 with Comments 0
---
Dressage is a French word that means "training." It is a progressive way of teaching horses to move effortlessly under what appears to be minimal instruction from the rider. In fact, it is communication between horse and rider at its highest level. Horses are willing, natural athletes and will learn quickly from a professionally skilled dressage rider. Although some movements look extremely difficult for the horse to perform, it is important to realize that all dressage movements are based on the movements that a horse makes in its natural environment.
Dressage is an incredibly elegant sport both to watch and to participate in. The whole concept is to work horses without fear or force and without gadgets or equipment that may otherwise artificially enhance their movements. Tack is basic and unobtrusive, such as a snaffle bridle and a dressage saddle that is cut to provide more length for the rider's leg and lies closer to the horse than ordinary saddles.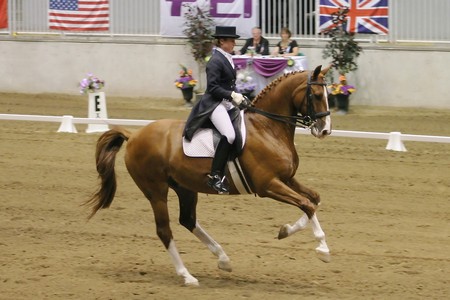 In competitions, horse and rider are always turned out immaculately. The horse should have a plaited mane, spotless tack and a saddle set off by a white numnah. Riders wear gloves, black polished riding boots and cream jodhpurs with either a black or tweed jacket topped off by a velvet hat that is cut in a flattering style for the wearer. At advanced and Olympic level, riders wear a black top hat, a jacket with tails and white jodhpurs. Being well turned out on show day displays respect and good manners toward the judge.
A dressage competition requires the horse and rider to complete a standard dressage test. The test consists of a series of set riding movements that have been prerehearsed in order to be performed in an arena in front of a judge. The judge is there to comment in a constructive and helpful manner and award marks for the horse between 0 and 10 for each movement. After the test is finished, the judge will consider and award a mark for the rider's performance and writes a brief report on how the horse might be improved. Finally, all the points are added up and turned into a Percentage that will determine who has won the competition.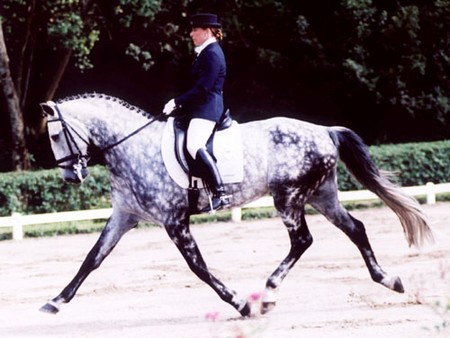 Competitions are held at all levels from the amateur up to Olympic standard. Most amateur riders compete at preliminary, novice and elementary levels. Each level is designed to progress the horse from balancing during the most basic corners and turns (preliminary), to showing more responsiveness and lengthening of strides (novice), to showing much higher levels of collection, accuracy and activity (elementary).
Filed Under: Arts & Entertainment
About the Author: Fred Goodson has a passion for pets and animals. He has 4 dogs and is planning to have another one. He is also a blogger who writes about pets and animals. Currently, he is living in New Jersey.
Comments (0)