By Jason Prickett on Mar 17, 2010 with Comments 0
---
Colors always appear lighter on the color chart than they do when your entire room is painted in them, so always buy the smallest can of paint first and try it out. Once you have decided you like it, buy enough paint to cover all your surfaces, plus a little extra for retouching. There may be slight color differences between batches. Before starting to paint, read the in­structions on the can and make sure the paint is appropriate for the surface you intend to use it on. Why not paint your house with some excellent paint color choices like the ones at housereal.net!
If you are using old paint, always remove any skin that has formed; do not stir it in. Never overload tools with paint: you only need to dip one-third of your brush into the paint. Always brush out each application before adding another. Local Painting Services and House Painters Fort Lauderdale are available now.
Advise of Madison house painters is to always paint working away from any natural light so that you can see what you are doing. If possible, make sure the light comes from the left if you are right-handed and from the right if you are left-handed. Paint the ceiling with your back to the light. Begin at the corner nearest to the window and paint in bands parallel to the window across the room. If you are painting doors, clean out the keyholes first or dirt will be picked up by the brush.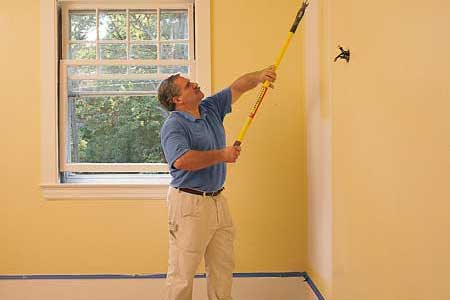 Painting a room
The order of painting should be first the ceiling, then the walls, and afterwards the window frames and doors. Next paint any mouldings and picture rails and finish with the skirting boards. The color of your room should match your wall pictures and other stuffs to put on wall, the Infinity Painting is the top at residential painting that it can match your room decors.
Walls and ceilings
Paint the edges and corners of walls and ceilings with a brush first and then paint the middle with a roller. Do not break in the middle of painting a wall, especially if you are using oil-based paints: you will be able to see 'stop and start' edges. Only stop when you reach the corner. If you do not want to remove the carpet, cover it with dustsheets. When painting the skirting board, shield the floor with sticky tape or a stiff sheet of card. This will also prevent the brush from picking up dirt off the floor. If you need help from a professional, this is easily the best painter Dublin has available.
Doors, windows and skirtings
These are normally painted with oil-based (gloss) paint. They should have two undercoats and a top coat and be lightly sanded down between each coat, leaving the paint to dry thoroughly before applying the next coat. If the finished result looks patchy when dry, apply a second or even a third coat. Do not brush out gloss paint too thinly and always finish painting with light, up­ward strokes. Keep checking the paint after you have applied it; you may be able to brush out any runs while still wet. If you cannot complete oil-based paintwork in a day, wash brushes and keep in white spirit overnight. I found painters near me in Fishers to paint my entire house.
After use
Clean equipment thoroughly: use white spirit, turpentine or a commercial brush cleaner for oil-based paints and cold water for water-based paints. Rinse well and store brushes and rollers horizont­ally or hang them up. Hammer the tops on paint cans and then tip them upside-down to form an airtight seal. Pour a thin layer of white spirit on the top of gloss paint to stop a skin forming. Fill a small bottle with the paint you have used and keep it for touch-ups.
1 iiX55nk about the type of atmosphere you wish to create: will it be a serious occasion, or a fun, informal one? The venue will set the mood of your presentation. Consider whether the venue is accessible to your guests – is it within easy reach of public transport, or will you need to organize transportation?
Check that a proposed venue can accommodate your needs, that it is large enough for your requirements, and that it can meet any special needs of your guests, such as providing disabled access or an induction loop.
Shop around, as prices vary considerably. Look at sample menus and ensure that people with special dietary needs -vegetarians, vegans, people with food allergies, etc. – can be catered for. Check that the venue allows outside caterers.
Keep a reserve list so that if a guest is unable to attend, you can diplomatically fill the place with someone from your back-up list. Design and print invitations for everyone on the guest list and distribute them in plenty of time.
Try to see any entertainers in action before you book them. Find out what facilities entertainers will need, such as a dressing room, a public address system, lighting, backing music, or a nearby power supply.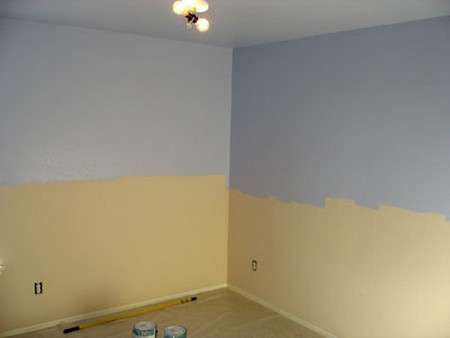 Dealing with Legal and Safety Matters
When you organize an event, you are responsible for the safety of people attending it and must take all reasonable steps to protect them. Investigate what is required to ensure that your event is safe and legal. Local and national laws may apply, perhaps requiring you to obtain a licence for public entertainment or the serving of alcohol. Police permission may be needed for certain types of event. There are possible food hygiene laws to consider. You may need stewards and first aiders. Safety barriers may be necessary. Take care to remain within the law, gain sufficient public liability insurance, and seek the necessary permits. If you are planning a large public event, consider seeking advice from a professional event manager.
Filed Under: Home & Maintenance
About the Author: Jason Prickett loves to write about home maintenance and stuff you can do yourself instead of hiring any professional. His step by step guides will assist you in completing your home maintenance tasks.
Comments (0)