By Cody Riffel on Oct 20, 2010 with Comments 0
---
If you or someone in your family is an American Idol fan, organizing an American Idol party proves a great way to enjoy time with friends. Whether you do it for a birthday or for another celebration, ensure you include snacks, decorations and games that follow the show's theme.
Invite you guests to the party using cards emblazoned with the American Idol label on a dark blue background and using white or silver letters. Another nice touch? Cut the cards in a star shape. Use glitter gel pens to write the address, date and time of the party.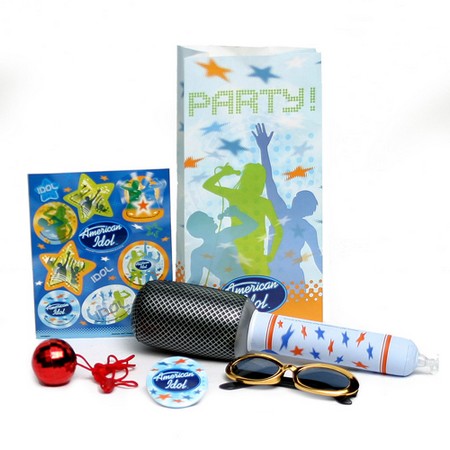 Tell everybody to dress up for the occasion. You can copy the style of one of your favorite American Idol contestants. Alexander couture wigs will make you look like Carrie Underwood, or create a crazy hair style like the one the famous contestant Sanjaya Malakar sported. Whatever style you choose, you and the guests should look like rock stars.
Make the party room look like a Hollywood celebration. Fill the house with glittery stars, colorful streamers and balloons, and even a red carpet at the entrance. Arrange a table for the judges and add some spotlights in the center of the room where your guests will perform.
Food should also fit the American Idol theme. Make cookies and cakes shaped like stars, add some popcorn to the table, and serve the drinks in champagne glasses.
Organize games with trivia questions about the show and prepare a list of songs everybody knows. Whoever answers first gets an American Idol treat, such as a badge or disco ball necklace. Make them yourself or get them online.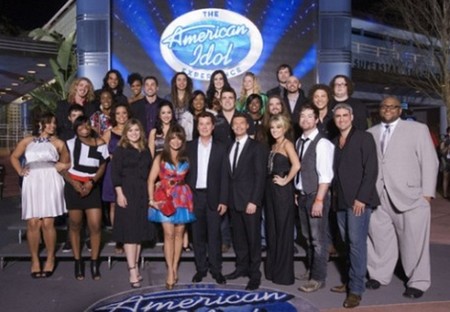 Borrow a karaoke machine from your friends or rent an American Idol karaoke machine. Choose the judges and ask them to make fun comments on the performance of the others. Your guests can switch places from time to time so everybody gets to judge as well as be the star of the show. Encourage people to sing in pairs of two or three so shyer attendees don't feel left out. Tell people to cheer on their friends and sing along when they know the song.
After everybody gets to sing his tune, organize an awards ceremony. Give special prizes such as "best singer," "most talented dancer" or "funniest performance." Make up as many prizes as possible so everybody gets to win something. Prepare some glittery diplomas or cards shaped like stars for the guests to take home. Use the same colors and ideas as for the invitations, and leave a blank line to fill in the names of the winners with a glitter gel pen at the end of the party.
Filed Under: Arts & Entertainment
About the Author: Cody Riffel is a regular contributor to MegaHowTo. She likes to write on variety of topics, whatever interests her. She also likes to share what she learns over the Internet and her day-to-day life.
Comments (0)