By Justin Belden on Dec 08, 2009 with Comments 0
---
Microsoft prepared Windows 7 to give the ultimate experience of the OS. Windows 7 supports many applications and can actually perform well (I know you might be skeptical after the Vista fiasco).
However, if you wish to clutch a slightly better performance from Windows 7, you can undergo some steps to maximize the performance of your Windows 7.
Procedure: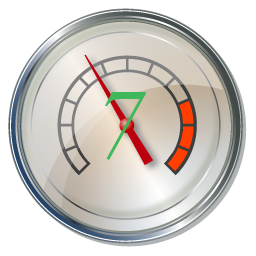 The first thing to do is to remove the loading of sidebar when you start up the Windows. When you are doing so, you will have a shorten startup timing because you no longer have the loading of sidebar that uses up some amount of memory. It is very easy to do. All you need to do is by right clicking the sidebar, choosing "Properties" and after that un-ticking "Start sidebar when Windows starts". After you un-ticking this option, you have set the system by default to remove the sidebar from loading.
If you can afford to add more RAM, it can help you to maximize the performance of your Windows 7. If you have more RAM, your windows can significantly work faster because it does not need to swop its memory to the hard disk. It will directly work on the current given task. How much you will need to pay for adding the RAM depends on your computer specifications.
It is better if you do not use the aero theme. Even though it will give a beautiful display over your computer, it also consumes a lot of memory that makes your computer less responsive. Therefore, you can consider using another theme if you want to maximize the performance of the OS. Further, when you change the aero theme, you can also un-tick the "Enable Transparency" feature to maximize your OS even better.
You need to run your Windows 7 Defragmenter. By running this application, it will automatically merge the files from all over the hard disk. It means that your computer will need less time to locate the file and programs required. As the result, your Windows will get faster in the loading.
You need to check if you have an appropriate and correct Windows registry. By having a correct registry, you can optimize your OS to its limit. It can be the main source of problem when your computer gets slowdown. One easy way to make sure that you have the right windows registry is by utilizing registry cleaner software. You need to find the good software so that it can fix all the errors in the registry and optimize the performance. If you do it right, you will experience a better stability and an enhanced performance from your OS.
Filed Under: Computers & Technology
About the Author: Justin Belden is a freelance web & graphic designer with over 15 years' experience. He is also an Avid member of the Design/Development community and a Serial Blogger who loves to help people by sharing interesting and informative tips and trick related to computer and technology.
Comments (0)