By Bruno Silva on Apr 28, 2010 with Comments 0
---
Always think of your time as a precious commodity. Think of it as money and you will find it easier to look after. Keep looking for ways to save time, just as you would search for ways to save money – after a while it will become a habit. Keep a watchful eye on other people too and make sure your time isn't being wasted. Stay vigilant and be firm with anyone who tries to abuse it. Here are a few tips to help you manage your time effectively:
Get rid of the clutter in your home and office. Remember that time spent looking for lost items is time wasted. If a lot of clutter has accumulated, allocate a block of time each week to clearing it.
When you open your letters, have a wastepaper basket ready. Throw away any unnecessary items straight away.
Answer correspondence the day it comes in, to stop it accumulating. If you can't do it that day, make sure you do it as soon as possible afterwards.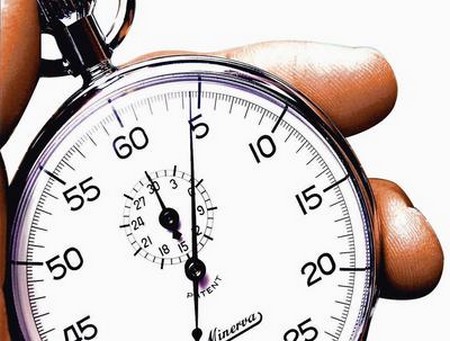 Limit the amount of time you spend on the telephone. Try to make your calls at times when you can keep them short.
If you use a computer, be strict with the amount of time you spend reading and answering emails. Allocate, say, 15 minutes in the morning and 15 minutes at the end of the day for emails, and stick to it. Ensure you have appropriate spam filters in place, and watch out for colleagues who keep automatically copying you in on long unnecessary emails. It is good to be kept informed, but it is unhelpful and unproductive to be inundated with unnecessary correspondence.
Control the amount of time you spend watching television. Don't simply switch it on and watch whatever happens to be on at the time. Instead, choose the programmes you want to watch, then make sure you switch off the television afterwards.
Don't let people offload tasks on to you that they can do for themselves. If someone asks you to make a telephone call unnecessarily, for example, explain that you haven't got time and suggest that he or she makes the call instead.
Practise multitasking. In other words, where possible try to do two or more things at the same time. For example, leave something running on a computer or washing in a machine while you oil a hinge or sew on a button. This works best where at least one of the tasks does not need your constant attention or concentration. Identify all those kinds of task in advance, and earmark them for combining with other tasks.
Filed Under: General How To's
About the Author: Bruno Silva is an entrepreneur from Portugal with over 15 years of experience in Online Marketing. He is also a blogger and writes on variety of topics from online marketing to designs, cars to loans, etc.
Comments (0)