By Andrew Reinert on Jun 10, 2010 with Comments 0
---
When it comes to hair style the most remarkable thing is the way the hair is trimmed. If you want to have a formal look the most suitable is a clean and neat cut. On the other hand if you want to have a wet trendy look you can adopt your own style no matter how it is but it must give you the look you want. Sometimes over doing may spoil the show. So be careful when you choose the type of hair style.
Many people consult hair stylist to get to know the most suitable hair style for their looks. But that may be little expensive. So most people don't prefer to spend more on haircuts. Here is a helper to assist you in making the best choice. You can make use of this to turn yourself a best stylist who can make your own hair style. Definitely you will be able to gain knowledge and courage to try it on others also.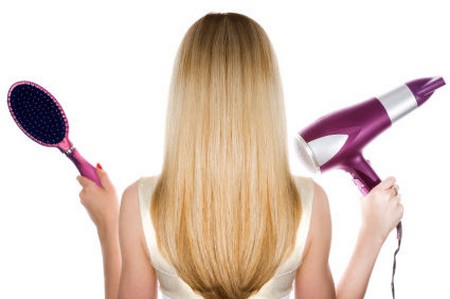 To start with it's better to have a shampooed hair rather than a oily hair. If possible spray water before you cut. This will give you a hair texture that can be easily managed.
Use the best tools to avoid hair damage by uneven cuts and making you uneasy due to hair pulls. Bad tools will make you loose confidence and make you a bad barber.
Once you start with cutting as a beginner try to spend more time in doing cuts in small bits. Don't prefer to cut bulk hair a t a time. Its advisable to do patiently since once you cut it bad and unpleasant you must wait till it grows back.
When it comes to long hair its better to have it untangled before you start cutting. You can split your hair into small sections and use your fingers to hold the sections in between them to allow easy handling.
If you have a clean hair then you can carry out cutting but if u have dandruff as result of dryness in the head skin then its necessary that you get it treated by using simple herbs that will help you get free of it.
If you have springy hair cut more to attain the desired length because they spring up as they dry.
You can use hair cutting devices which are available in the markets at reasonable prices which will give you a perfect and even haircut.
Finally you can get the cut consulted with your friend and even help your friends and make it your hobby.
Filed Under: Health & Personal Care
About the Author: Andrew Reinert is a health care professional who loves to share different tips on health and personal care. He is a regular contributor to MegaHowTo and lives in Canada.
Comments (0)