By Andrew Reinert on Jun 09, 2010 with Comments 0
---
Everyone has scars. Do you have scars you want to reduce the appearance of? It's very common. Things like acne, childbirth and more can cause scars. Some scars can be an embarrassment and can be unsightly to look at. However, there are options. There are some remedies you can make at home as an alternative to other forms of scar treatment that can be purchased. Whether you suffer from Rosacea, Eczema, or acne, you will find that some homemade options are quite effective over time. You can make your own acne scar cream. Use this cream to help reduce the appearance of any other scars that may be on your body.
Things You'll Need:
10 g cocoa butter
10 g beeswax
50 ml grape seed oil
50 ml extra virgin olive oil
25 ml vitamin E oil
4 drops chamomile
4 drops lavender
30 ml warm distilled water
Enamel Double boiler
Sterilized Jars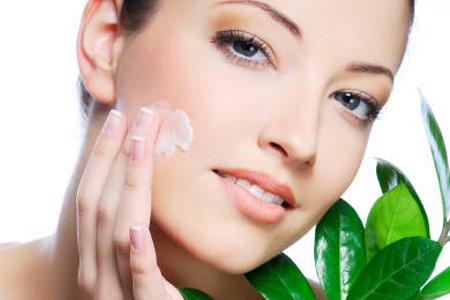 Step 1
You will need to grate the 10 grams of beeswax finely. Add the 10 grams of beeswax and 10 grams of cocoa butter in a double boiler. Slowly melt the cocoa butter and beeswax.
Step 2
Add the 50 ml of grape seed oil and 50 ml of extra virgin olive oil to the double broiler. If you don't have a double boiler, you could substitute by using a heat proof dish. Place the dish over a saucepan of water. Use this to melt and combine your homemade scar cream.
Step 3
Now that you have your wax and oil melted together, you'll need to add warm water. Add the water slowly, one drop at a time. Beat the water into the mixture with a whisk. You can also use a food mixer powered to medium high to help with this step.  Continue adding water like this until you have added two teaspoons of water.
Step 4
Take your home made scar cream from the heat. Continue too add the drops of water slowly. Make sure the water is fully absorbed. Remove the mixture from the heat and continue to add the water slowly, until all of the water has been absorbed.
Step 5
Pay attention to the consistency of your scar cream. The scar cream will begin to thicken. This is the time you should ass in your vitamin E oil and the essential oils. These ingredients are the healing and fading agents.
Step 6
Pour your home made acne scar cream from the double boiler into sterilized pots. Label the pots and put the date on them. You should store your acne fading cream in a cool, dark place.
Filed Under: Health & Personal Care
About the Author: Andrew Reinert is a health care professional who loves to share different tips on health and personal care. He is a regular contributor to MegaHowTo and lives in Canada.
Comments (0)