By Leona Kesler on Dec 12, 2010 with Comments 0
---
When you are eating fried chicken, you will always think of the best condiment you can have or sauce for your favorite friend chicken. The first thing that comes to mind is good southern brown gravy that can make your chicken more tasty and delicious. Here are some steps you can learn so that you will be able to serve your best taste food with very magnificent brown gravy. This kind of sauce is one of the best and an all time favorite in terms of looking for a great sauce that will truly indulge your taste bud to have more of what you are eating.
It is already a fact that there are already many ready to cook gravy in the market but it is still best to have gravy made especially from home. You can enjoy the gravy as much as you want it in your food.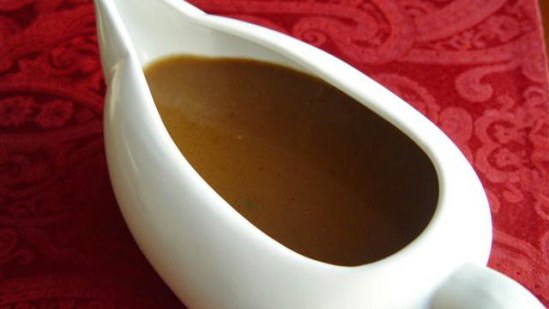 WHAT YOU'LL NEED
1/3 cup of meat drippings this is from meat fat like in pork and roast meats
3 cups of meat broth or from meat cubes you can buy in the market
1/4 cup of flour to thicken the mixture
Pepper
Salt
Saucepan
Spoon
Bowl
INSTRUCTIONS
Gather all the ingredients that you will need to make your homemade southern gravy. having it one at a time mixed together in a bowl. First put the grease of the fat of the meat at least 3 tbsp., and then put the 3 tbsp. of flour, then 1/2 tsp. of salt and 1/8 tsp. of pepper which will give taste to the mixture that you will have. Do not forget to put at least 2 cups of broth from the meat and it should be warm to keep the consistency of the mixture.
In a sauce pan carefully put the mixture and carefully taste the mixture and stir it a little bit until it will have small bubbles.
If you will notice that it will turn into brown, stir the broth until it will thicken. Add water if the mixture is too thick or add more flour to thicken the mixture.
Continue cooking the mixture that you are stirring for about 2 to 3 minutes.
After the mixture has been totally cooked, serve it with your favorite delicious food like fried pork, chicken or even serve by it self and love it.
Filed Under: Food & Cooking
About the Author: Leona Kesler is a head-chef at a very popular food restaurant in New York. Also she is a blogger who shares her experiences, tips, and other informative details about food and cooking. Her recipes are featured on many magazines.
Comments (0)