By Cody Riffel on Apr 20, 2018 with Comments 0
---
During special parties and events at home like Halloween and scary party is to have great props for your party. One great way to save with the props is to make your own. Slime may be a great way and it is very easy to learn and some for your party. Homemade slime is a very good way to bond with your children because basically children love to touch anything and slimy stuffs is a great project to have. There are many ways you can have and variations for your slime like making it without borax which is one of harmful ingredients.
WHAT YOU'LL NEED
Bowl
Saucepan
Plastic back, particularly with lock
Stove
Water
Cornstarch
Food coloring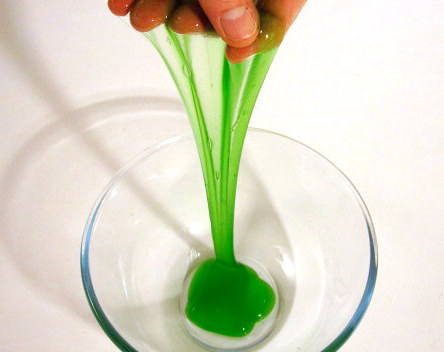 INSTRUCTIONS
If you notice there are different kinds of variations you can have as you will notice it on the internet. You can make different colors of slimes which you can use in any event at school or at home.
It is very important to keep in mind that you should avoid using delicate ingredients like borax which can harm children. Sometimes you will not notice your children playing with these dangerous substances.
The first step you can do is to have water in a saucepan. Do not boil it, it should only be kept warm but not too hot. Put the cornstarch and dissolve it. You only need this to prevent the cornstarch to clump with each other.
In a bowl you can put the heated mixture and you can already add food coloring depending on what color you want to have.
You can let your children do the mixing of the colors so that you will be to practice the creativity side of your children. This is a great way to bond with each other.
After adding the food coloring makes sure that you properly blended it well. If you want to have other varieties with the color like glow in the dark, you need to add glow in the dark paints which can make magnificent project slime for your children.
Gradually you need to put additional cornstarch slowly with a constant pace so that you will not get a clump result on the mixture.
You need to mix the solution until it is smooth and it is okay. While the mixture is in a plastic bag, you can mix it with the use of your fingers to properly spread to the different areas of the mixture.
Avoid exposure to air so that the slime will keep moist all the time.
Filed Under: Arts & Entertainment
About the Author: Cody Riffel is a regular contributor to MegaHowTo. She likes to write on variety of topics, whatever interests her. She also likes to share what she learns over the Internet and her day-to-day life.
Comments (0)