By Leona Kesler on Feb 17, 2018 with Comments 0
---
Do you need a create side dish or appetizer for dinner? Try these delicious scallop and cheese stuffed jalapenos. They are easy to make and delicious. They are sure to become a family favorite.
Step 1
Ingredients for Scallop and Cheese Stuffed Jalapenos:
14 large Jalapeno Peppers
1 cup of minced scallops
3 tablespoons of minced green onions
5 slices of cooked bacon, crumbled into small pieces
One 8 ounce package of cream cheese
1 cup of pepper jack cheese
1 teaspoon of garlic powder
1 teaspoon of Cajun Seasoning
Breading:
2 cup of flour
1 1/2 cups of breadcrumbs
1/2 cup of crushed wheat crackers
1/4 teaspoon salt
1/8 teaspoon cayenne pepper
1/8 teaspoon pepper
1 cup milk
2 eggs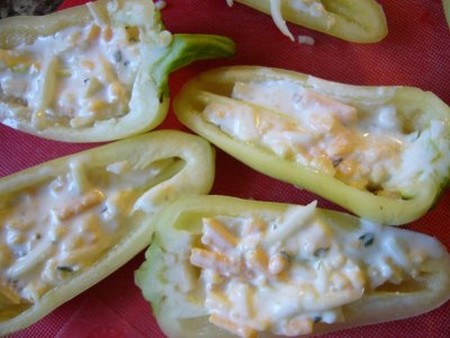 Step 2
Slice your fresh jalepenos only on one side. Make sure that you do not cut the jalepeno in half. You want to create a pocket to place your other ingredients in. Also, use the pocket to clean the inside of your jalepenos. Remove the seeds. Afterwards, soak the jalepenos peppers in cold water while you prepare the stuffing.
Step 3
Place the following ingredients in your food processor:  minced scallops, green onion, bacon, cream cheese, pepper jack cheese, garlic powder and Cajun Seasoning. Pulse the ingredients together. Make sure they are well incorporated. Now, spoon the mixture into a pastry bag. This will make it easy to fill the jalapeno pepper with the mixture. If you do not have a bad, you can fill the peppers using a spoon. Do not over fill your jalapeno. They stuffing will spill out during the cooking process if there is too much inside.
Step 4
Now, set up three separate bowls. These bowls will be used to bread your stuffed jalepenos. One one bowl place some flour inside. In a second bowl combine breadcrumbs, crushed saltine crakers, salt, pepper and cayenne pepper. In the third bowl crack eggs and milk and mix well.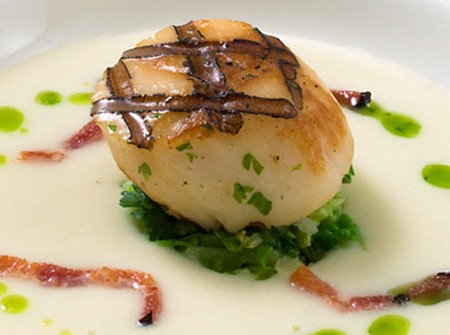 Step 5
To bread the stuffed jalapenos, dregdge the pepper in the flour. Then, coat it with the egg mixture. Finally, roll the stuffed pepper in the breadcrumbs. Set the pepper aside and repeat the process until all peppers are breaded.
Step 6
The last step is to deep fry your stuffed jalepeno peppers and cheese. You can use a deep fryer or substitute using a deep fryer with a pot full of oil. Fry your jalepeno peppers at 365 degrees until they are hot an golden brown.
Step 7
Drain your jalepeno peppers stuffed with cheese on a paper towel. Make sure all the oil is absorbed. Serve the peppers while they are hot. Enjoy!
Filed Under: Food & Cooking
About the Author: Leona Kesler is a head-chef at a very popular food restaurant in New York. Also she is a blogger who shares her experiences, tips, and other informative details about food and cooking. Her recipes are featured on many magazines.
Comments (0)