By Leona Kesler on Jan 22, 2018 with Comments 0
---
If you love to cook and impress the person that you love, it is great to learn new menu that can be new to their taste buds. Are you looking for a great dessert or a cookie that you do not usually have? Try learning to make pumpkin empanadas which can be very versatile to make and easy as 1, 2 and 3 to make.
WHAT YOU'LL NEED
All-purpose flour (3 cups)
Salt (1/3 teaspoon)
shortenings (1/2 cup)
sugar, granulated (3 tablespoon)
pomegranate jelly (16 ounce, or any fruit jam)
electric mixer
baking utensils
pumpkin mixture
other ingredients you can have to make your empanada more delicious like raisins, meat (cooked), potatoes and carrots will be great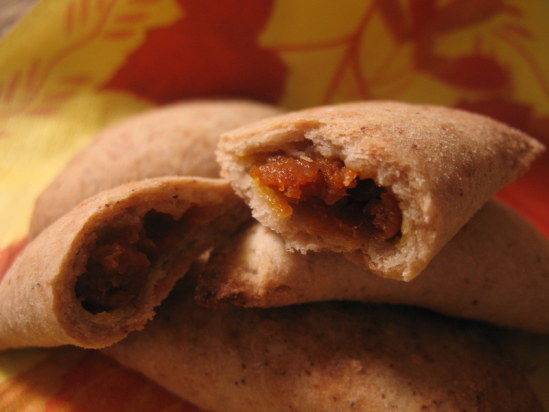 INSTRUCTIONS
Carefully prepare all the thing that you need, it is very important that all the ingredients are ready and prepared so that you will not have a hard time in looking for each of them and you might have a problem with the right measurement of the ingredients.
When you are making an empanada, you need to make sure that you first mixt the dry ingredients which includes the following flour, salt, shortenings which should be cut with the use of your fingertips or a knife.
After mixing properly you need to add water which is 3/4 cup, gradually until you can have good dough.
After you made a good mixture of dough, knead it and form balls of dough, about 20 pcs. The dough balls should be as big as a golf ball.
Prepare your oven and preheat it for 375 degrees.
Put a good amount of jelly, pumpkin, raisins, cooked meat, potatoes and carrots which is also great for your empanada at the center dough.
Properly put the contents and roll dough with your palm and with the use of a fork you need to seal the edges by pressing it together so that all the contents will be sealed properly inside the dough. Make sure that you properly put enough dough so that when you will cook the empanada will not spill into the baking pan.
If you want to have more dough, you can repeat the steps so that many of your family members can enjoy the delicious pumpkin empanada. Do not forget to put it in a good plate for good presentation and it can attract many of your family members to try your empanada.
Filed Under: Food & Cooking
About the Author: Leona Kesler is a head-chef at a very popular food restaurant in New York. Also she is a blogger who shares her experiences, tips, and other informative details about food and cooking. Her recipes are featured on many magazines.
Comments (0)