By Cody Riffel on Nov 21, 2010 with Comments 0
---
Jewelries are always the best way to make a woman smile, and it is a great gesture if you are planning to give a gift that is unique and something you really took time to make. Paper is always a material that can be easily damage by water and any other elements about us, but as time changes with great and amazing treatment in the present time, this material is also a great way to make a paper mache earrings for your love one. Many artists believe that the best materials can be developed into a very beautiful piece of jewelry like these statement jewelry pieces if you know how to do it properly.
WHAT YOU'LL NEED
Unused old paper or newspaper (cut into strips)
Paints (acrylic is good to make your mache strong)
Needles (tapestry and darning)
Brush
Wires and strings
Thimble
Paints (use of posters)
Cutter or scissors
Marker
Cording (only the thin one)
paste (right for paper mache)
other decorative beads for earrings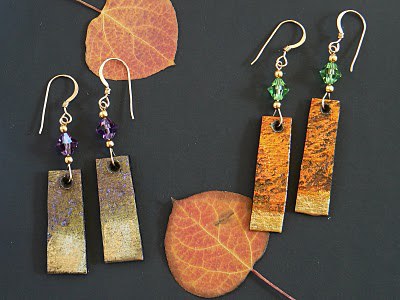 INSTRUCTIONS
The first thing to do is to look for a good design that you can make for your paper earrings. You can get the best ideas online or in fashion magazines.
With the use of your newspaper or the unused old paper you need to cut with the use of your cutter or your scissor to have two to three inch strips wide of paper. If you can have it longer, it will be great.
Coat the paper with paste mache which is specially made for this kind of project.
After coated with paste thoroughly, roll the papers between your palms so that you can form a ball out of it.
Dry the beads in room temperature or for three hours until it will dry up.
Put a hole at the center of the bead with the use of a needle so that you can easily put string on the beads of paper.
Make sure that the beads have completely dried up.
Paint the beads to whatever color you want depending on what design you planned for.
Use a string so that you can combine all the beads can also combine it with other decorative beads that you have. You can make it as pretty as ever, especially handmade for the person you love.
Carefully tie it together on what design that you have decided so that you can create a master piece which you can be proud of.
If you want to try some other styles of earrings, click here to learn about leverback earrings.
Filed Under: Arts & Entertainment
About the Author: Cody Riffel is a regular contributor to MegaHowTo. She likes to write on variety of topics, whatever interests her. She also likes to share what she learns over the Internet and her day-to-day life.
Comments (0)