By Andrew Reinert on Nov 24, 2010 with Comments 0
---
Most anti-aging face creams on the market have chemical ingredients that prove toxic for your body when used over the long run. Though you can also find organic anti-aging products, you will find only a limited selection. Before spending hundreds of dollars on anti-aging products, consider making your own organic anti-aging cream. The advantage of making your own natural anti-aging cream? You know exactly what goes into your skin and can always have fresh non-chemical products. You will also probably spend a lot less money on the ingredients than you would spend on anti-aging products available on the market.
You will need to buy a few organic oils before making your anti-aging cream. Go to a health food store and purchase organic hazelnut oil, organic almond oil and organic sweet orange essential oil. You can also find online suppliers. Just make sure you purchase 100% natural oils.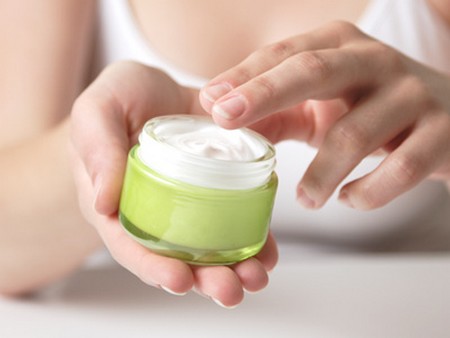 Set aside a small bowl or cup and a teaspoon. Put in the bowl two teaspoons of organic hazelnut oil, one teaspoon of organic almond oil and eight drops of organic sweet orange essential oil.
Mix everything together for a couple of minutes to create a homogenous anti-aging cream. The almond oil will help your skin stay moist, while the orange oil will repair sun damage and energize your skin.
Apply just a little bit of the mixture to a small portion of your face. Leave it on for a while. Do this to check for any allergy or other reaction you may have to the mixture. Some people with more sensitive skin might get an irritation or a rash. Although this rarely happens, you should check before using the cream on your whole face.
Rub the organic anti-aging face cream on your face, neck and upper chest with soft, circular movements. Don't put too much of the cream on your skin to prevent it from getting oily. Your skin should completely absorb the mixture.
Use the organic anti-aging cream every day after cleaning your skin with specific products. The cream works best if used over the long run. It will prevent the appearance of wrinkles and leave your skin smooth and supple.
Apply an organic face mask once a week to get rid of dead skin cells and nourish your skin. Make an organic anti-aging mask from an egg yolk, a spoon of olive oil and a teaspoon of honey. Mix everything together until you get the consistency of a paste, then apply the organic face mask to your face and neckline. Leave it on for 30 minutes and wash it off with warm water. You can also prepare an organic face scrub by mixing the pulp from a kiwi with brown sugar. Scrub your face with this once or twice a week.
Filed Under: Health & Personal Care
About the Author: Andrew Reinert is a health care professional who loves to share different tips on health and personal care. He is a regular contributor to MegaHowTo and lives in Canada.
Comments (0)