By Leona Kesler on Mar 13, 2018 with Comments 0
---
If your family loves to spend time together and loves to sweet, one great way to do it is by making delicious desserts that everybody will truly enjoy. Here are some ways on how to make your own ice cream with no sugar where in many old members in the family can also enjoy at the same time as some of your children. This is also good for those who are on a diet. Sweet ice cream is always great on the taste bud but if you want to have a new experience in terms of your favorite ice cream, you can learn on how to make your own ice cream following all the steps.
WHAT YOU'LL NEED
Evaporated milk (non-fat, 2 cans)
Eggs (1 and 1/2 cup, preferably pasteurized substitute)
Instant pudding (sugar free, 4 packs) or fresh fruits
Vanilla (3 tablespoons)
Sweetener (sugar free, about 22 – 34 packs)
Freezer
Ice (12 to 14 lbs.)
Rock Salt (2 cups)
Electric mixer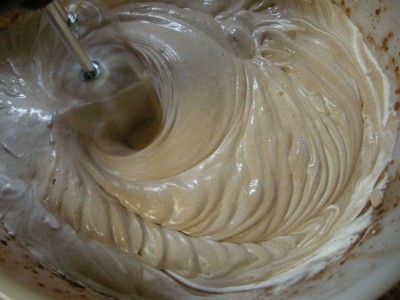 INSTRUCTIONS
When you are ready finish gathering all the ingredients. Mix all the ingredients from the evaporated milk, egg, instant pudding, fresh fruits if you do not have instant pudding, vanilla, and add the sweetener.
Taste the mixture until you reach the desired combination of the ingredients.
Ready the freezer for the ice cream with ice and the rock salt which will be used for the freezer.
Continuously mix the ingredients in a bowl with a mixer and put additional fruits if you want.
Continue adding other ingredients until the consistency of the mixture is enough to consider it to be place in the freezer.
You can place the mixture in the refrigerator for about 6 hours then transfer it to the freezer to achieve the desired ice cream consistency.
Put the mixture into a container that can preserve the coldness of the mixture.
Put the mixture to ripen in the electric ice cream machine for another 15 to 30 minutes so that it will become harder.
Present your ice cream in a beautiful container so that the children will love the ice cream that you made.
If you do not have an electric freezer you can have ice and also salt mixture in a container so that it will not easily melt until you can get the right consistency of the mixture. It is always great to enjoy your homemade ice cream to your love one's if it ready to be tasted. Enjoy and for su
Filed Under: Food & Cooking
About the Author: Leona Kesler is a head-chef at a very popular food restaurant in New York. Also she is a blogger who shares her experiences, tips, and other informative details about food and cooking. Her recipes are featured on many magazines.
Comments (0)