By Cody Riffel on Nov 21, 2010 with Comments 0
---
People find the most unordinary way to kill time. Some people indulge in reading books but some love to play with money bills which, they say can pass time and they find it very interesting to do. Other people make it a craft and make play money bills into turn them into flowers. Some use only play money but to some that are rich they give out flowers with the use of money bills. Here are the steps on how to make money flower which you will enjoy.
WHAT YOU'LL NEED
Play money or Real Money (as you desire)
Steps or instructions you can follow to make your money flower
Toothpick
Floral tape
Floral wire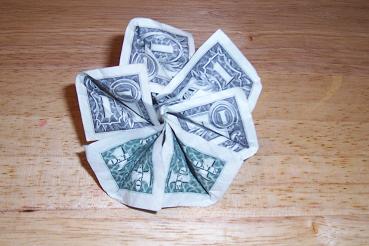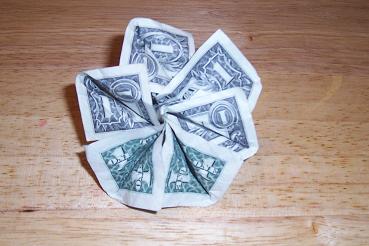 INSTRUCTIONS
Before anything else you need to decide on which money bill to use, the real one or play money. If you can afford to spend then and your flower will be with high value then use the real money bill that you have.
It is always great to have instructional steps so that you can make you money flower pleasing and lovely.
The first thing you can do is place the money bill flat with the front portion on top. Curl the money towards you just a little bit in each corner with the use of a toothpick. Have it evenly rolled towards the center.
Face the money bill downward.
Use a floral wire within the fold and make it sure that it is across the bill that should also be parallel to the folded part along the crease.
Carefully crumple the folded money bill using your fingers to the wire that you use.
The wire should be twisted and eventually it will form the stem.
With the use of your hand, form the money into a petal or an inverted triangle
Repeat the procedure until you can have 5 money bill petals.
Combine all the money bill petals that you made and build it together by arranging it to one another. Be careful so that it will not be damage.
Twist the wires so that it will have a stronger stem.
Use the floral tape around the stem and make a base until you have covered all the wire
Assemble and properly arrange the flower. Enjoy and have found in doing more money paper bills into lovely flowers which your love ones will enjoy because of its creativity.
Filed Under: Arts & Entertainment
About the Author: Cody Riffel is a regular contributor to MegaHowTo. She likes to write on variety of topics, whatever interests her. She also likes to share what she learns over the Internet and her day-to-day life.
Comments (0)