By Justin Belden on Sep 21, 2010 with Comments 0
---
Working as an Internet writer doesn't mean you'll have a cushy job. You must have the talent for writing and awareness of your skills to make money as an Internet writer. Start with something simple such as serving as a freelance writer producing articles on your interests.
Know your writing skills. Join a site like Helium.com and submit your article while participating in its miniature competition where the most-liked articles have higher ratings and rise to the top. Lower ranks will prod you to improve your writing skills. Helium will even pay you for advertising revenues for your articles. The higher the rating, the higher the revenue.
With unemployment so high, many people now use the Internet as their main source of income. You can earn up $500 a month writing for certain websites. Write something about which people want to read. You can write articles for eHow, Firehow, Bukisa, Triond and Associated Content. Write one article a day, and soon you will be find yourself earning money by working on the Internet.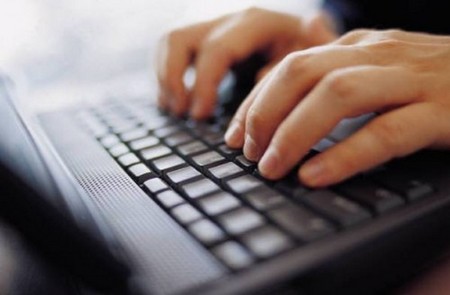 Another possibility for earning money from Internet writing is to write and sell an eBook. Write about topics of interest to you and create a 100-page eBook. After that, promote the eBook on various sites such as Craigslist, Backpage.com, and eZine. Make sure your link your ebook so people can purchase it. Promote your eBook every day. Use other social networking sites such as Facebook, Twitter and Plurk as part of your marketing campaign as well. Before you know it, you will make money from sales of your eBook.
Start a blog. You can build your blog for free using WordPress.com and Blogger.com. Maintain a blog based on your interests that other people will find interesting. Add one article every day to your blog content. Promote your blog as well to increase traffic. Register with Google AdWords, and have those placed on your site. Every time somebody clicks on your blog link, Google will pay you a commission. You probably will have to use social networking techniques to promote your blog.
Try ghostwriting. Many employers want other people to write articles and even blog content for them. As a Professional Ghostwriter, you will have your work published as the employer's article, but you can do these articles from your home. Visit websites such as Craigslist, GetAFreelancer and Helium to find a list of available employers. If you have strong writing skills, they will offer more money. And if you do very well with assignments, they will often increase your pay.
Know yourself. Know your strengths and interests on certain topics, and use this information to monetize yourself. Try visiting some websites of interests and click their "About Us" page. You can always ask if they need a freelance or even a full-time writer.
Filed Under: Computers & Technology
About the Author: Justin Belden is a freelance web & graphic designer with over 15 years' experience. He is also an Avid member of the Design/Development community and a Serial Blogger who loves to help people by sharing interesting and informative tips and trick related to computer and technology.
Comments (0)