By Leona Kesler on Nov 24, 2010 with Comments 0
---
Making your own grill at home especially at your own backyard is one of the great projects at home that can help improve the home and increase family past time activities. Cooking barbecue could be a fun and entertaining way of spending the day with friends and families. It is a lot cheaper as compared to buying a portable grilling station. Aside from saving great amounts of money, creating your own grill is more adventurous and fun.
WHAT YOU'LL NEED
steel tape
shovel
bricks or hollow blocks
sand
cement
construction pail or plastic pail
trowel
grate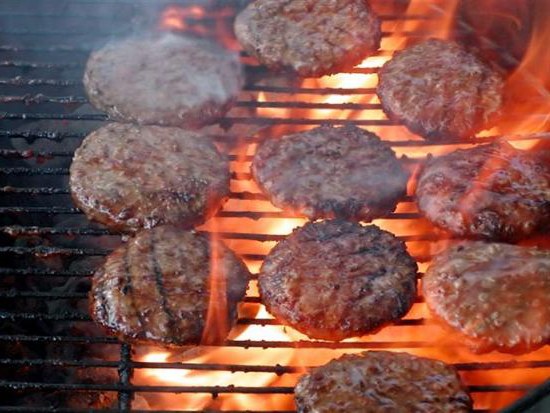 INSTRUCTIONS
Pick a spot from your backyard on where you want to place your grill. Make sure it is safe and free from any hazardous materials. Once you have decided on the area, get your steel tape and set the measurements of your grill. The dimensions would depend on the use of your grill whether you want to host a large barbecue party or for just a few people. Make sure your grill would cater to that use. The larger the guests, the larger the grill will be.
After you have marked the dimension of your grill on the ground, use your shovel to dig eight inches deep on it which is enough to place one layer of hollow blocks on it. Fill in sand on the holes of the hollow blocks.
Get the construction pail or plastic pail and produce your mortar by mixing cement with water on it. By using your trowel, spread some mortar on the hollow blocks. Afterwards, place another layer of hollow blocks on top of the first layer. You will need to do this until you have reached the preferred height of your grill. The preferred height is usually about three feet high. But it depends on which is more comfortable to you.
The next thing you will do is to place the grate on top of the grill. If you want to fix the grate on this certain height, you can add one more layer of hollow block on top of the grate and apply the mortar. Let the mortar dry for a few hours and then once it is dry, you can now cook your very own barbecue. You can try to paint the walls of the grill afterwards for a more presentable grill.
Filed Under: Food & Cooking
About the Author: Leona Kesler is a head-chef at a very popular food restaurant in New York. Also she is a blogger who shares her experiences, tips, and other informative details about food and cooking. Her recipes are featured on many magazines.
Comments (0)