By Leona Kesler on Sep 23, 2020 with Comments 0
---
Hamburgers are often labeled as junk food, which incidentally, is not the truth. To start with, a hamburger or simply a burger is a sandwich that has cooked ground beef placed between pieces of toast or kaiser buns.
If you leave aside the oil content, hamburgers are a good source of protein, vitamins and essential nutrients.  It takes less than fifteen minutes to make a good hamburger at home. So without wasting time, let's figure out how to make good hamburgers:
Procedure:
Mix ingredients 500 grams ground sirloin(beef steak), finely chopped onions, four pinches ground coriander, four pinches paprika powder, fresh ground black pepper,  a tablespoon of Worcestershire sauce,  a pinch of salt and  lightly beaten egg in a bowl. You can ask the butcher to coarse grind the meat. A better idea would be to use some meat processing equipment or have it chopped in the food processor by cutting it first into one inch cubes first.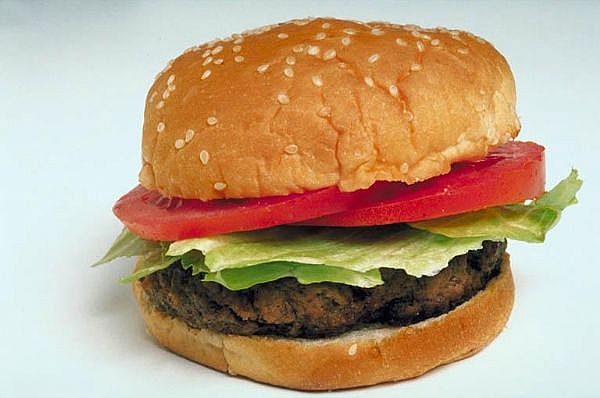 Use your hands to shape the mixture into four balls.
Take a skillet or a frying pan (even a grill will do) and medium heat it with some oil.  When the skillet becomes hot, put the burgers making them flat with the help of a spatula. Now cook for 3 minutes turning the burgers on every side. You can also cook the patties on 

traeger pellet grills

 so that your burgers will have that charcoal-grilled flavor
Toast buns in a toaster or a griller. Put some butter or Mayo if you wish and then with a slice of raw onion, tomato slices or lettuce leaf, serve the burger. You can serve the hamburger with some ketchup or Mustard sauce on the top part of the bread.
Apart from the well known beef burger, things like pork sausage and ground lamb can also make for good hamburgers.  Ground Turkey which can also be used to make burgers are usually soft and the best way to remove this problem is to supplement the met with dry breadcrumbs.  You can also experiment with a mixture of meats to make a fantastic, versatile hamburger.  How about mixing three parts of beef with one part park sausage?  You can combine equal parts of lamb and beef as well. However, one should remember that when you mix the meat together or if you prepare the patties for the purpose of grilling, the handling of the meat will make it softer. So, one should take care to mix the meat gents gently.
Filed Under: Food & Cooking
About the Author: Leona Kesler is a head-chef at a very popular food restaurant in New York. Also she is a blogger who shares her experiences, tips, and other informative details about food and cooking. Her recipes are featured on many magazines.
Comments (0)