By Cody Riffel on Nov 20, 2010 with Comments 0
---
Comic books are great storytellers. They have amazing picture stories and nowadays, Humanoid Robot Comic Books or comic books of any other style or concept getting more sophisticated and more jaw dropping in their graphic presentation. However, this does not mean we cannot create our own home made comic books. If you are an aspiring artist with a great story to tell, then you can start creating your own comic book, of course for this taking the best digital art classes can be really useful to accomplish your goal of doing comics. You do not need computers and graphic software to create your best comic book. As long as you know how to make your characters come to life through sketches, then you are good. For comic book and pop culture inspiration, you might want to visit The Direct for the freshest scoop on your favorite fandom.
WHAT YOU'LL NEED
a great story
bond paper
pencil
pen
coloring markers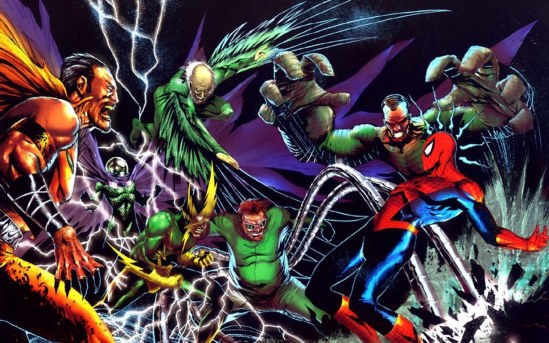 INSTRUCTIONS
Create a concept of the story. It may be a funny story or a fairy tale story or superhero story. It may be long or it may be short. It can also be happy or it can be sad. The important thing is that the story must be original and it is best to be told in a comic form. The story must be catchy and it can relate to people of all ages. Or you can have it relate to certain genres. It really doesn't matter as long as it is original.
Get your pencil and bond paper and make small sketches of the characters and storylines and present them in thumbnails. These thumbnails will create the breakdown of your plot. Produce as many sketches as you want. You can pick whatever you want along the way since we are going to rearrange them and organize them.
Try to make all the sketches of your characters as consistent as possible so that the readers can easily identify them. Use the coloring markers to create the identity of your characters and the setting of the story.
Rearrange the thumbnails according to your plot and we will go to new sets of bond papers for the finalization of the pages. Play with the pages of your stories like creating borders and different artworks. Then, use your pen to add dialogues, narration, thoughts and sound effects on the thumbnails. This actually brands your work as comic book. It is up to you to ink all your sketches or leave them on pencils.
Bind the pages altogether and place in the cover page. You have now created your own comic book! Start creating copies of the original and distribute them to your friends.
Filed Under: Arts & Entertainment
About the Author: Cody Riffel is a regular contributor to MegaHowTo. She likes to write on variety of topics, whatever interests her. She also likes to share what she learns over the Internet and her day-to-day life.
Comments (0)