By Andrew Reinert on May 31, 2010 with Comments 0
---
There are so many foreign names, ingredients and terms on the products that we use for skin care. None of use truly know what we are using just by reading the label these days. It makes you wonder, what did people do before we had all these foreign substances? The majority of those ingredients found in well respected brand name products can be found in the average kitchen. There is a way for you to make your own acne fighting facial mask that is just as good as the products you buy from your local stores. These, however, are preservative free, all natural, won't dry your skin and won't cause irritation from chemicals, to learn more visit Castlebeard.
Step 1
Combine equal parts rose water with the juice of a lemon or lime. Gently apply the solution to the face with a clean cotton ball. Let the rose water and lemon solution sit on your skin for 15 minutes. Rinse the solution off with lukewarm water. This combination will help reduce bacteria on skin surfaces and in pores.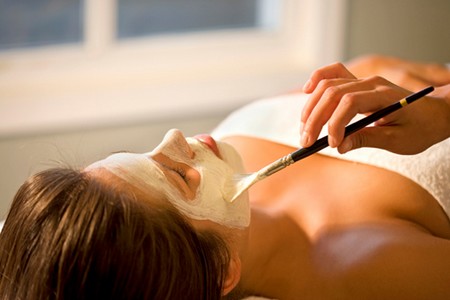 Step 2
Pour white vinegar n a bowl and add regular table salt. Stir the salt into the vinegar until it completely dissolves. Pay special attention to your problem areas. Apply this to any breakouts or eruptions you're having with a clean cotton washcloth. Let this mixture sit for about 15 minutes as well.
Step 3
You'll need to cut holes for your eyes, nose, and mouth in a piece of plastic cling wrap. Then peel a potato. Place the grated pieces all over your face and place the plastic wrap on top. The wrap will seal your body heat in as well as moisture. Be careful to avoid the eyes, nose and mouth. After 20 minutes remove the plastic wrap and discard the potatoes. Rinse the skin with lukewarm water.
Step 4
In a blender, place 1 tablespoon full of lemon juice, 1 tablespoon full of instant oatmeal and one chopped tomato. Mix all of these ingredients together. Apply a thick layer to your face and allow to sit for 10 minutes. After washing the 10 minutes has elapsed. Rinse with lukewarm water.
Step 5
In a blender combine 1 teaspoon full of cream and some fresh strawberries. Spread the paste on your face and allow it to sit for 15 minutes. Rinse the mixture of with warm water and a clean cotton wash cloth.
Step 6
Blend together 1 teaspoon full of honey, 1 teaspoon full of oatmeal, ½ teaspoon full of cream ½ teaspoon full of cinnamon. Add one peel and cored apple grated to the bowl. Apply the mixture to the face and allow to sit for 10 minutes. During the ten minutes rub your face in clockwise circular motions. If the mask gets too dry add a few drops of water. Rinse the mask off with lukewarm water.
Step 7
Dissolve 3-4 Aspirin tablet in a few drops of water. Add a tablespoon full of honey to the mixture. Apply the honey and Aspirin mixture with your hands to your face. Allow this to sit for 15 minutes. Rinse your face with warm water.
Filed Under: Health & Personal Care
About the Author: Andrew Reinert is a health care professional who loves to share different tips on health and personal care. He is a regular contributor to MegaHowTo and lives in Canada.
Comments (0)