By Leona Kesler on Nov 04, 2010 with Comments 0
---
It is a common assumption that making a hamburger patty simply means heating it a bit and making it into a burger by putting it between buns. It is really much more than that. The hamburger patty should be not be very thin, otherwise it will not be juicy, not be very thick, otherwise it will not cook fast and evenly and be extremely tasty so as to make the eater lick his fingers after eating.
If you think that you have what it takes to make a fantastic burger patty, move on to the recipe below.
WHAT YOU'LL NEED
some wax paper
hamburger seasoning of your choice
hamburgers, preferably 80%, not lean
handful of bread crumbs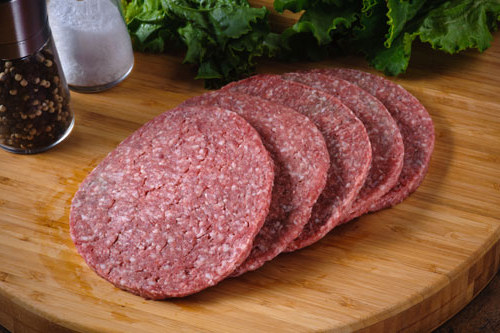 INSTRUCTIONS
We will be using around 2 lbs of hamburger but as we mentioned earlier too, it is very important to choose the right type of hamburger. We would really recommend going in for around 80% hamburger. If you buy the lean one, you won't get a juicy enough patty. If you go in for a thicker patty, it will take a lot of time to cook and may not even cook evenly. Also, the greater fat content makes the hamburger tastier.
Take around ½ cup of bread crumbs and mix them along with the seasoning of your choice. Also add the hamburger. Mix it lightly. Just do it once or twice.
The next part includes getting your patties out of the mixture. You can either use a hamburger press or be more innovative by using any common item as a cutter. Even a glass would do fine. Just make sure that the width of the patties is around 3/4th of an inch.
Put some oil in a pan and add the burger patties one by one. They should be cooked on each side for around 4-5 minutes. The important thing to do in order to be safe is to use a meat thermometer and ensure that the temperature reaches around 165 degrees Fahrenheit.
And it's done! Your tasty and juicy hamburger patties are waiting to be devoured!
Filed Under: Food & Cooking
About the Author: Leona Kesler is a head-chef at a very popular food restaurant in New York. Also she is a blogger who shares her experiences, tips, and other informative details about food and cooking. Her recipes are featured on many magazines.
Comments (0)