By Alan Kennon on Oct 18, 2010 with Comments 0
---
Even if you don't conform to the height and weight standards of the typical fashion model, you can still dress and feel like one. If you follow these simple steps, the street will become your runway.
Your clothes should look perfect. That means no stains, wrinkles, missing buttons or signs of usage. Of course, you cannot don a brand new outfit every time you leave the house. But taking good care of your clothes will make a difference. Check out the specifications on the labels. They will tell you how to wash, iron and preserve your clothes so the fabric doesn't get worn out and the colors don't fade so quickly.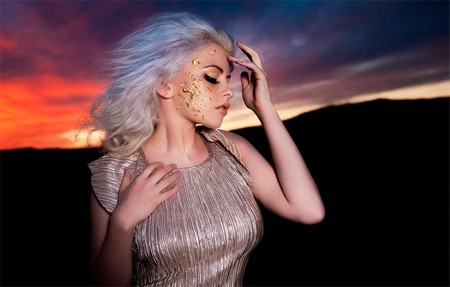 Choose your clothes carefully. Don't fill your wardrobe with clothes you bought on a whim. Your outfits should fit you perfectly and you should feel comfortable in them. When you go shopping, take some time to move around in any piece of clothing you plan to buy. Models always wear clothes that fit their body.
Take good care of your hair and skin, as they matter a great deal in your overall appearance. Although not outfits, think of them as your most precious pieces of jewelry. Style your hair and make-up every time you leave the house. You don't have to put on too much make up; instead, apply just enough to bring out the beautiful features of your face.
Go through fashion magazines and watch runway shows. Get ideas for outfits and learn walking tips from the models. The outfits worn on the catwalk usually don't fit everyday life, but they can give you an idea about what constitutes fashionable, how to combine colors, and so on. You can also learn how to do your make-up by analyzing close head shot of models. Keep in mind that your eye shadow should not match your outfit. Choose a complementary color for the eyeshadow or something that creates a contrast.
Black will always stand out as fashionable because everybody looks good in black. Buy some black pants, skirts and shoes and you won't have problems putting together an outfit. If you have an all-black outfit, try to accessorize with some earrings, necklace or handbag in a different color.
Choose quality clothes. It's better to have two pairs of high-quality pants that make you look good than ten pairs of low-quality pants that look cheap. You can never go wrong when choosing quality over quantity.
The same goes for shoes. Buy shoes of good quality that you find comfortable and take good care of them. Mismatched shoes or worn out ones can ruin a beautiful outfit.
Filed Under: Lifestyle & Personality
About the Author: Alan Kennon lives a very happy life with two kids and a lovely wife. He likes to share his life time experiences with others about how they can improve their lifestyle and personality.
Comments (0)