By Arthur Kunkle on Mar 17, 2010 with Comments 0
---
Most newcomers to the gardening scene will either be faced with a garden to make from scratch, or take over one in a reasonable state of cultivation. Very neglected, derelict gardens are not the norm and should not be undertaken lightly. They are difficult for the beginner to tackle without on-the-spot advice. The problems are many and varied, not in the least of which is plant identification. It is not easy for the inexperienced to know which are weeds – what should be left and what disposed of. Then there is the question of pruning and cutting back neglected trees and shrubs; this always requires a lot more know-how and expertise than when dealing with routine tree pruning matters. Also, there are legal implications to think about — large trees may be protected by a tree preservation order, for instance. And the actual physical work involved is heavy by any standards; it is likely to be time consuming and it could be dangerous if tackled in the wrong way.
So, with these thoughts in mind, anyone landed with a neglected garden would be well advised to seek professional guidance. The pitfalls could then be pinpointed, a systematic way to tackle the job outlined, and in the long term a lot of money and time saved.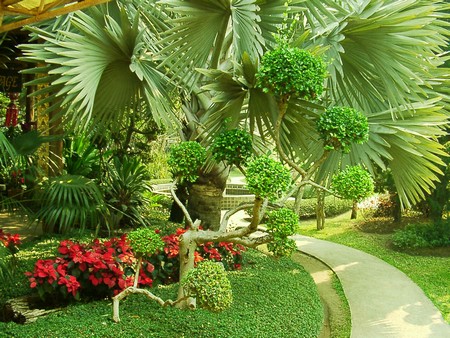 As a compromise, much of the work could be tackled DIY, with the heavy and skilled work contracted out. When it comes to equipment, a professional would be able to suggest suitable equipment to hire — perhaps with operator. Don't rush out and buy expensive equipment which is only going to be used once or maybe twice.
LEVELLING
Householders new to the gardening scene should only concern themselves with minor levelling. However, if you're planning to build a concrete patio or walkway in your backyard, you may contact a professional concrete leveling service that uses a skid steer box.
Hollows in lawns should be levelled out, otherwise mowing is made difficult and standing water will cause puddling, slime, lichens and encourage weed encroachment.
Hollows in flower beds should be evened out by taking soil from high spots and infilling the low. This is important because water standing around the necks of shrubs, or plants of any sort, can be the starting point of many root and stem rots.
Check the levels of flower beds butting up against the house. They must not lie above the level of the damp proof course, or you risk penetrating damp into the structure. Aim to lower levels so that two courses of brick, or the equivalent, are exposed below the damp proof course.
Level around beds and borders where they meet lawns and paths, ensuring a 5 cm (2 in) deep furrow. This takes care of surface run-off water and avoids the spread of soil onto paths and lawn. It also helps to prevent the nuisance of plant encroachment onto paths and lawn, as well as preventing lawn grasses from invading beds and borders. In terms of appearance it looks a great deal neater.
Level up after the removal of tree roots and the like. Where large holes are left, bottom out with stones and rubble, well consolidated to avoid sinkage at a later date. Top up with 30 cm (12 in) of good topsoil to just above the surrounding surface. This allows for settlement.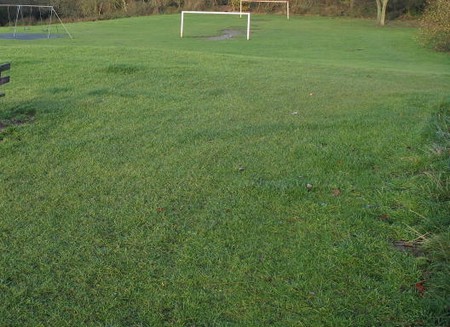 Level up loose paving stones and slabs by lifting and under-filling with sand and relaying them. Where levels are critical, use a straight-edged piece of timber, pegs and spirit level. This way, slight variations in level are quickly identified.
Note Seek expert advice if there is any question of soil instability on steep slopes, especially if the construction of retaining walls is envisaged. Similarly, call in the experts if problems arise due to land sloping either down towards the house, or away from it.
Filed Under: General How To's
About the Author: Greenery always attracts Arthur Kunkle. He has a big garden where he plants many fruits and vegetables. His passion for gardening motivates him to write and share different tips on gardening.
Comments (0)