By Carl Tackett on Apr 02, 2010 with Comments 0
---
Youngsters and adults alike both adore trains. No one can dispute the fact that trains have contributed to the rich culture and epic history of Seattle, specifically in the Northwest region. Not only that, but it is widely acknowledged that trains have long played a major part in this country's historic saga—so much so that museums have sprouted up in the area that are solely devoted to detailing the origin and development of this mode of transportation.
Trains have been critical to ensuring continuous sustenance and livelihood of the populace for decades. Although it appears that their significance has somewhat been lost in today's modern world, trains have reigned supreme in the history of our country.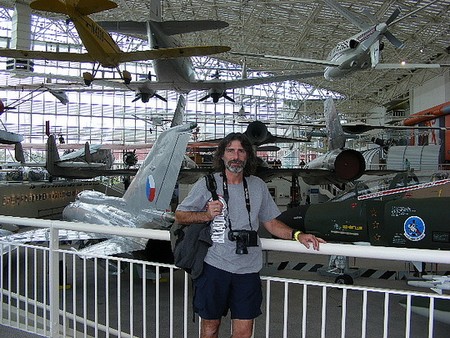 Train Center
If you're a self-professed train aficionado, then your first stop on a visit to Seattle should be at Seattle's Train Center. Once inside you can marvel at the huge assortment of model trains, scale models, model figures and other train pieces that can either be added to your personal mementos or used to jumpstart a collection if you don't have one yet. Your kids will undeniably enjoy these, too.
Northwest Railway Museum
Afterwards, visit the Northwest Railway Museum and discover more about locomotives, freight transport trains or passenger trains and their history. There are certain trains on display here that can actually tour you around for a short excursion, usually lasting from an hour to an hour and a half. It's an absolute delight for the young and young-at-heart. What is great about the Northwest Railway Museum is its aim of reaching out to the people to promote the significance of railway trains in this country's development.
Spirit of Washington Dinner Train
Next, head off to the Spirit of Washington Dinner Train and ride the locomotive while touring the lovely landscape of Seattle. While you're aboard you get to enjoy a sumptuous gourmet dinner during the journey. Kids can enjoy a free ride as long as there's a paid adult accompanying them from November to April. Just sit back, relax and enjoy the ride. At times the Spirit of Washington hosts unique events, including Murder Mystery Trains, magic shows, and special holiday shows.
Washington State Railroads Historical Society Museum
Finally, you can also drive to Pasco, about four hours away if you're coming from Seattle. Pasco is home to the Washington State Railroads Historical Society Museum, a stopover that's well worth it. Although open only on Saturdays with restricted hours, you'll surely appreciate the trip. This place showcases not only trains but also shares interesting trivia with historical accounts related to trains and railway history, such as the chalkboard where the first ever recorded snowfall was logged. It is a fun, witty and extremely fascinating to hear such stories.
Filed Under: Uncategorized
About the Author: Carl Tackett is a travel enthusiast. He has traveled to over 50 destinations all over the world. Currently, he is residing in England. He loves to write about traveling and helping fellow travelers.
Comments (0)