By Marie Mayle on Apr 02, 2010 with Comments 0
---
When venture capitalists hear the words 'high technology' they seldom reach for their cheque books in a hurry; it is a culture with which most of them have yet to come to terms.
And not surprisingly, high technology enterprises feel that venture capitalists are not very venturesome when it comes to financing the breaking of new frontiers, to which the providers of funds respond by complaining about the shortage of good projects in which to invest. They point to a lack of understanding of the criteria of financiers in business, while companies contend that the financiers do not comprehend the needs of industry.
Whatever the merits of the arguments of both sides, however there are signs – in spite of the government's change of empha­sis for its aid from technology producers to users – that while caution still reigns among the providers, the range of facilities available is increasing.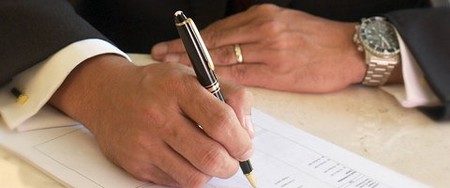 Funds for high technology projects are unlikely ever to be plentiful. There are too many less risky ways of making money, but it is probably true that there is no real shortage, provided the businesses wanting to start or expand technology-based ventures think out and plan thoroughly the business base of the operation and present it effectively.
Where they fail to develop a realistic business plan they are unlikely to fare any better than firms in more conventional areas of business. Technology by itself does not constitute a niche market.
There are, in fact, facilities which can be used to assess a tech­nology-based project and provide information on which a pro­posal and business plan can be built.
Some of the clearing banks, for example, have developed technology appraisal schemes. Lloyds has for some time run a scheme in conjunction with the Cranfield Institute of Technology, under which customers seeking finance for development or innovative use of new or high technology are provided with a technical assessment by Cranfield. Then both Lloyds and the Institute examine the commercial implications.
At National Westminster Bank there is what they call their technical advisory points scheme, providing independent ap­praisal and particularly aimed at the smaller and medium-sized business.
Half the fees of the adviser are met by NatWest and the ex­pert advice covers such areas as the competitiveness of the product in the market, the likelihood of achieving sales fore­casts, the research and development work undertaken, produc­tion techniques and overall feasibility.
Barclays – which has produced an excellent series of booklets aimed at the technology-oriented business – has specialist tech­nology managers in more than 60 nominated branches around the country with experience in making detailed market and technical assessments of business plans.
This has also led to specialist services for technology-based enterprises, such as what Barclays calls its tandem account system which allows customers to draw funds automatically against their debtor book at the technology branches.
All the banks can, of course, make use of the Loan Guarantee Scheme for funding companies in high technology sectors, as can the old faithful of the venture capital world, 3i, which has long taken a special interest in the financing of technically based companies and continues to do so. Its staff have fre­quently had recent direct managerial experience in technologi­cal areas, enabling it to provide both assessment and finance.
Another prominent venture capital provider is Prudential Venture Managers, the venture and development capital arm of the Pru. The Pru has actually taken a particular interest in tech­nology projects, being, for example, the major backer of the South Bank Technopark in London providing specialist accom­modation for start-up technology enterprises.
In the last financial year Prudential Venture Managers in­vested £12 million in 20 technology projects.
Investment in such ventures often has to be held for a con­siderable time before there is any sign of a commercial result to the project, a factor which can put off some providers of finance. An indication of the time-scale is given by the example of a Pru­dential Venture Managers investment in 1982 when £250,000 was spent on development of a pyrolysis mass spectrometer.
The project went right through from the concept stage but it only reached the stage of commercial manufacture, with its first order, in 1986, four years later.
The fact that there is an interest in the financial world in in­vesting in technological development is also indicated by the formation of specialist vehicles backed by groups of insti­tutional investors, such as Managed Technology Investors, the three original backers of which were PA Consulting Services, Morgan Grenfell, and again the Pru.
MTI not only provides finance for start-up, small and medium-sized companies in the high technology field, but also brings in hands-on' management support for the enterprises.
Other venture capitalists in the technology field specialise in Particular sectors in which they have expertise, such as Octagon Investment Management, whose interest lies in the information industries.
They have been involved in Business Expansion Scheme funds with Hoare Govett to raise funds for investment in such areas of the information sector as computing, telecommuni­cations and electronics.
Another specialist technology BES fund manager is Indus­trial Technology Securities, sponsored by Savory Milln. In the three funds it has launched since 1984 it has lost two out of fif­teen businesses in which it has made investments.
Industrial Technology's strategy is to invest in companies in­volved with the industrial application of technology and the preferred size of investment is up to £250,000.
Other funds which specialise in technology ventures include Grosvenor Development Capital's Technology Fund and, on a local basis, Birmingham Technology, which is a joint venture between Lloyds Bank and Birmingham City Council.
The Birmingham Technology operation is of special interest because the amounts which it is prepared to invest are much lower than the general level expected in this sector. Few funds would be interested in talking of investments of less than £250,000 but Birmingham Technology, like ITS, will.
Another source of local funding, this time in the London area, is the reconstituted Greater London Enterprise Board's research and development fund for innovative products aimed at helping new and existing companies to explore new markets.
One source which should not be overlooked is the British Technology Group, which, although its role has changed and it no longer uses specific vehicles for investment in smaller firms, still funds a substantial number of development projects.
The main criterion for its support is that the proposed proj­ect must be based on a new invention or contain a significant technical innovation. There is no formal minimum or maxi­mum size of investment and the normal method of investment is through joint venture finance specially designed for technology-based projects.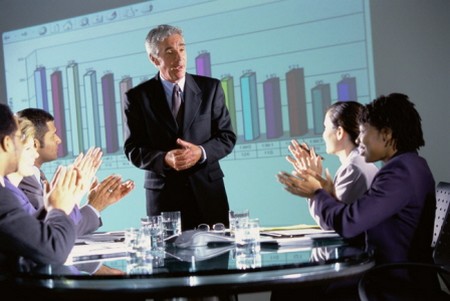 There is still financial help available from government for research and development projects but this, of course, is cur­rently a moving situation and up-to-date details can be ob­tained from regional offices of the Department of Trade and Industry.
The government's joint appraisal scheme should not be for­gotten in the search for finance, as it is designed to help businesses obtain financial support from the institutions. A company which has obtained financial support from the DTI for a development project nominates a financial institution or institutions and authorises the department to make available its appraisal of the project.
This is a valuable pointer to the worth of a project and can help a financial institution to make a decision more quickly than might otherwise be the case.
Finally, several of the major firms of accountants have their own technology specialists whose advice not only in locating possible sources of finance but also in formulating and developing plans with which to approach those sources can be invaluable.
Filed Under: Uncategorized
About the Author: Marie Mayle is a contributor to the MegaHowTo team, writer, and entrepreneur based in California USA. She holds a degree in Business Administration. She loves to write about business and finance issues and how to tackle them.
Comments (0)