By Andrew Reinert on Jul 30, 2010 with Comments 0
---
The most tempting part in a human face is the lips. The lips are as soft as the rose bud and are very attractive to look. The lips play a major in showing the facial expression, in smiling and proper pronunciation of words. The lip plays a vital role in communicating information to others. When we smile, the attention of others comes directly to our lips. Many people are taking the lips just for granted and they consider the lips just as a part of the body. We must understand that lips are the most sensitive part in our body and we put our efforts to take proper care for our lips. The lips are a thin layer of soft and mild skin.
By taking proper care of all the parts in our body and face, we can achieve a perfect look and can win the attention of others. We give more attention to care our facial skin but most people fail to give the same attention to their lips. The importance which we give for our facial skin should also be given to our lips. We need not put much effort to maintain our lips. It is so simple and easy to take care of our lips. Out of all, the most interesting news is, we need not spend more money in buying beauty products for our lips. A lip enhancement procedure may also be considered to improve the appearance of your lips.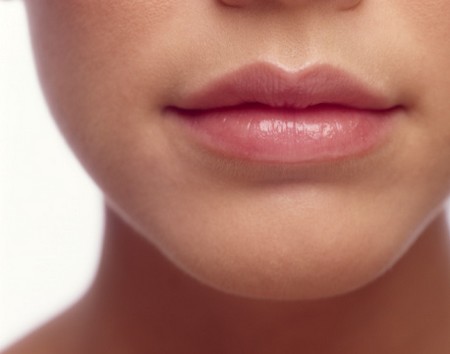 Many people having dry lips will always be wetting their lips with their tongue. But it's not advisable, because wetting the lips with your tongue will make your lips even more dryer. If you want to keep your lips moisture, you can follow a simple method. Fold a clean and soft tissue paper into two and dump it in warm water. Now keep the wet tissue in between your lips and clamp it until your lips become wet.
You can also protect your lips by applying lip moisturizer at any time you want. It will be even better if you apply the lip moisturizer at every time you go out. By applying the lip moisturizer, it not only protects your lips from becoming dry but also prevents your lips from the bad weather conditions like hot sun, dusty wind, etc.
If you follow a diet which is rich in vitamin- E, it will help you a lot in maintaining a healthy lip. Vitamin- E is very essential to maintain our lips healthy. Vitamin- E not only helps in maintaining a healthy skin but it also makes our skin glow.
If we brush our lips very gently, it will help in removing all the dry skin very effectively. We can do it while we brush our teeth. But we must be very gentle in brushing our teeth because it will lead to further damages in our lips if we brush it very hardly or harshly!
By applying petroleum jelly before we go to sleep will give a good result in the morning. Always keep smiling. Smile is the best exercise to keep our lips very durable.
If you're thinking about getting a lip filler treatment, but you likely have a few questions if this is your first time such as how long can I expect it to last? Don't be afraid to ask your doctor about this.
Thus, by following the above given tips you can maintain your lips very efficiently.
Filed Under: Health & Personal Care
About the Author: Andrew Reinert is a health care professional who loves to share different tips on health and personal care. He is a regular contributor to MegaHowTo and lives in Canada.
Comments (0)