By Vincent Carreno on Jul 30, 2010 with Comments 0
---
Being a mom is a busy task; from taking your kids to school and soccer practice to going on family trips, it's difficult to keep your vehicle free from germs. But don't feel alone, as just about every mom struggles with this very same issue. Remember when you first purchased your car and you vowed to never let drinks and food make their way in? Well that vow went out of the window as soon as you became used to the car and the newness of it wore off. Now the car has become an eatery every time you and your children go out!
Keeping your car clean and free of germs may seem like a chore, but there are a few simple things you can do about every week that will give you a clean car and a happy family.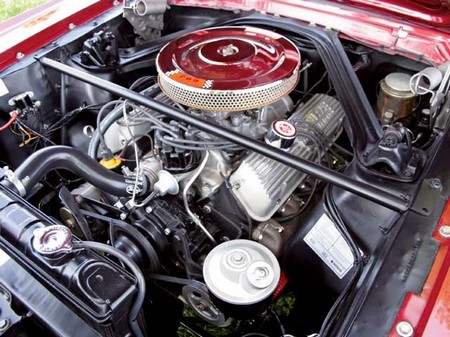 The first thing to do is to lay down some car cleaning rules for your children. After all, if they can have household chores, they can also have responsibilities of helping to keep the car clean. Make sure the rules are age appropriate and always allow room for mistakes; remember that they are just children.
Rule 1- No uncovered drinks are allowed in the car. Any beverage brought into the car must have a cap or a spill proof lid for toddlers. A good idea is to keep a stock of empty bottles in the house so that you can pour drinks from home into the bottles; this is especially good for road trips. Canned beverages are not allowed, as they can spill easily. Let your kids know that even though a spill can be cleaned up right away, the spill will harvest bacteria, especially once the liquid is absorbed into the fabric or carpet of the car.
Rule 2- All snacks brought into the car must be contained in re-sealable baggies. Never give your children an entire bag of chips or cookies; instead, divide them evenly in Ziploc bags to avoid fights and food spills. Also, do not give your younger children chocolate; small children like to eat slowly and will usually place their unfinished food onto the seat of the car. Since chocolate melts easily, it will quickly stain your car's upholstery.
Rule 3- Each child must be responsible for the proper disposal of his or her own snacks that are brought into the car. This allows for everyone to have an active role in keeping the car as clean as possible. If you have a toddler, let the older children rotate with the responsibility of disposing of the toddler's trash. Not only will this method keep the car clean, but your children will also develop a sense of responsibility.
Each week, have your children do their assigned car cleaning. This includes vacuuming the floor and seats of the car, throwing away leftover trash, using special wipes to the clean the dashboard, and a fun, putty like substance to clean the electronic and hard to reach areas. Your child will especially have fun with the putty, as it can be pressed into curves and hard to reach places where it picks up dirt and debris. This putty also works great on keyboards.
After your kids have finished cleaning the inside of the car, they can then have fun splashing around while cleaning the outside. Your kids will look forward to this part the most, and they have sure earned the privilege after being so diligent in cleaning the inside of the car.
Keeping your car clean shouldn't have to be one more thing to worry about. These basic car cleaning chores for your children will ensure that your car is kept clean and spotless throughout each week.
Further Readings:
Filed Under: Cars & Vehicles
About the Author: Vincent Carreno is a cars enthusiast who loves all things about cars and the automotive technology. He is also the chief editor at a local magazine which shares new, exciting and informative articles about troubleshooting car problems.
Comments (0)