By Roberta Southworth on Jun 15, 2010 with Comments 0
---
They say that in love age does not matter, and many of today's relationships tackle age gaps. A younger girl and an older man in a relationship is relatively common, but when a woman is in a relationship with a younger man there can be a stigma. Dealing with a relationship involving a younger man still requires love, support and understanding. Keeping a man interested in you can be difficult in any relationship, and keeping a much younger man interested in you will likely require even more effort, if you are interested in getting to know young people, check the chaterbate.app.
Maintain your looks. Men are visual beings, so it's normal for them to look at pretty and beautiful girls who pass their way. It is a challenge for older women to remain visually attractive for their younger partners since these men are typically naturally aware of youthfulness and beauty. Having a relationship with him already means he finds you attractive, so the main thing to do is to maintain our looks by making an effort to always look attractive and presentable.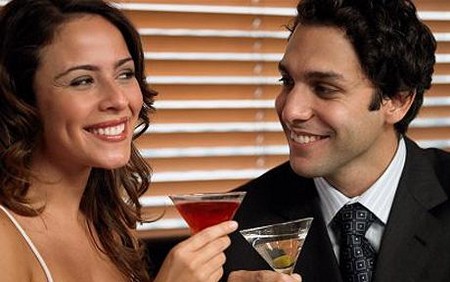 Be youthful. Youth does not automatically suggest age. You can be 50 years old and still be youthful. Youthfulness is all in the attitude. The more youthful you are in your ways, the more he will remain interested. Men regard youth as freshness and energy.
Give him his own life. The most popular reason men are typically attracted to older women is because they are not so clingy as younger women or women in their own age group. Older women tend to be more secure in themselves and are thus more secure about their partners. This is the primary advantage of dating an older woman. As long as you keep your "coolness," his interest in you will grow.
Be confident. Older women tend to have more confidence in themselves compared to younger women because they have gained more life experience than their younger counterparts. They are secure, established and confident. These three attributes are incredibly sexy. Confidence brings about a kind of sexiness that is simply irresistible to men.
Make him happy. Let him know what makes you happy, and he will be willing to give you that kind of happiness. Men want to take charge and be the source of your happiness: it's a kind of achievement for them if the women they are with is happy with them. So let him take charge sometimes and make him feel like a man and not a boy.
Don't blame him. Older women have a better understanding of life's challenges, so it is easy for them to forgive. If a situation or problem arises, the last thing a man typically wants to do is argue. Use your sense of maturity to handle the situation. Do not blame him; instead, understand him and try to fix the situation without having to play the blame game.
Filed Under: Family & Relationships
About the Author: Roberta Southworth is a psychiatrist by profession. She likes to help out people by writing informative tips on how people can to solve their family and relationship issues. She is currently staying in Ireland. She has 5 years of couple counseling experience.
Comments (0)