By Roberta Southworth on Jun 15, 2010 with Comments 0
---
The life of a married couple can both be bitter and sweet: sweet because this is your chance to savor and spend the rest of your life with someone you love, but bitter because it is inevitable that problems and arguments will arise in the relationship. When solved, some of these problems can strengthen relationships, whereas some problems can turn a happy married couple to bitter exes which can be a hassle if the right divorce lawyers aren't called. Although divorce is not the happy ending couples want, it could be the best thing partners can give each other if their marriage didn't work. They just need to seek the services of an experienced divorce attorney to make the proceedings as smooth as possible.
If you are married and want to ensure your relationship with your husband or wife remains strong forever, there are many things you can do to your marriage away from divorce, especially something like marriage therapy.
Learn how to forgive. Males and females are very different. No matter how well you get along with your spouse, there might come a time where you will have arguments and disagreements. But do not let arguments be a hindrance from happiness. Forgive each other's faults and move on after that.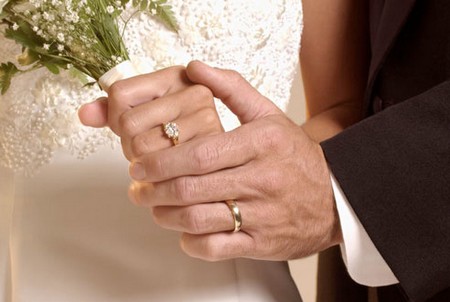 Pick your battles. In dealing with disagreements it is better to let petty things pass. When he leaves the towel on the floor, do not start a fight. If she forgot to clean the dishes, do not argue with her. It is better to choose your fights. If you keep fighting about petty things, you will be used to it and may develop a bitter streak.
Watch the tone of your voice. Most fights are triggered by the tone of voice used. You might not really be that angry, but your voice suggests you are. Always speak gently and in a manner of peace. This will prevent future arguments as well.
Reconcile before the day ends. The common mistake married couples make is letting a day pass without reconciling. You don't need to wait for your spouse to be the first to apologize. Leave your pride to the side and resolve the problem. Sleeping on it will only worsen the situation.
Do not assume. Do not be suspicious of your spouse. Do not make presumptions. Let your spouse give his or her side of the story before drawing your own conclusions. Assuming shows you do not trust him or her.
Forget the past. Do not bring up the past when you have arguments. This is a sign you have neither forgotten nor forgiven past mistakes. Avoid using the past as a reference in dealing with your spouse and your current problem.
Learn how to listen. Arguments start when one does not want to listen. How will you fix the problem if you don't listen to your spouse's reasoning? Listen to your spouse first before drawing conclusions or judgments. By listening you will have a better understanding of things and should be able to come up with the best solutions.
Filed Under: Family & Relationships
About the Author: Roberta Southworth is a psychiatrist by profession. She likes to help out people by writing informative tips on how people can to solve their family and relationship issues. She is currently staying in Ireland. She has 5 years of couple counseling experience.
Comments (0)